Pioneering research taking place at Saint Mary's Hospital is trialling cannabidiol (CBD) – in conjunction with the NHS standard of care – as a potential treatment for newborns with moderate or severe brain injury.
Three babies born at Saint Mary's – part of Manchester University NHS Foundation Trust (MFT) – were enrolled in the study, including Zahra Murangwa, who was born on 20 September 2021.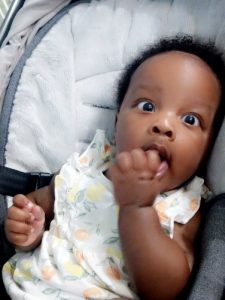 Baby Zahra sustained oxygen loss at birth and was transferred to the Hospital's Neonatal Intensive Care Unit (NICU) with a suspected brain injury, or Hypoxic-ischemic Encephalopathy (HIE).
If a baby is diagnosed as having moderate to severe HIE they will most likely be referred to a NICU to receive a treatment known as therapeutic hypothermia, or 'total body cooling therapy'. This is when a baby's body temperature is lowered to 33.5 degrees Celsius, from the usual temperature 37 degrees Celsius, to aid with the healing process of the baby's brain.
Until recently, there was no specific treatment for HIE other than intensive care support. However, there have been several research studies which have found that cooling a baby for 72 hours (three days) can limit the extent of brain injury in these babies who have suffered oxygen loss at birth.
About this research study
This study, 'GWEP1560' is a an early phase, placebo-controlled clinical trial evaluating the safety, tolerability, and pharmacokinetics (how the medication is absorbed by and removed from the body) of the study medicine in newborns – in conjunction with the cooling treatment.
The study medicine is a standardised solution containing cannabidiol from the cannabis plant, extracted under highly controlled conditions to ensure it does not elicit a psychoactive response.
The study medicine or placebo is given over 15 minutes through an intravenous (IV) line already placed in the baby's vein. This is delivered following the initiation of whole-body cooling, and within 18 hours of birth.
Dr Ajit Mahaveer, Research Lead and Consultant Neonatologist at Saint Mary's Hospital, is the Principal Investigator of the study at MFT.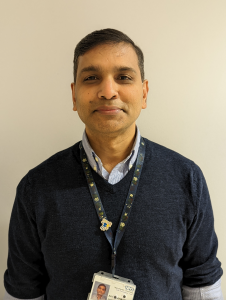 Dr Mahaveer said: "Pre-clinical research has shown that cannabidiol (CBD) improved many of the damaging consequences of brain injury, as well as protective effects in both short-term and long-term administrations – which is why this clinical research has been undertaken.
"We are hugely grateful to all families who consented to their babies taking part in this study – during what we know is already a really difficult time for them – as their participation could help us improve future outcomes for babies born with HIE.
"I would also like to thank all members of our multidisciplinary study team, who have worked extremely hard to ensure our Trust was the highest global recruiter to this study – underlining their commitment to our patients and families."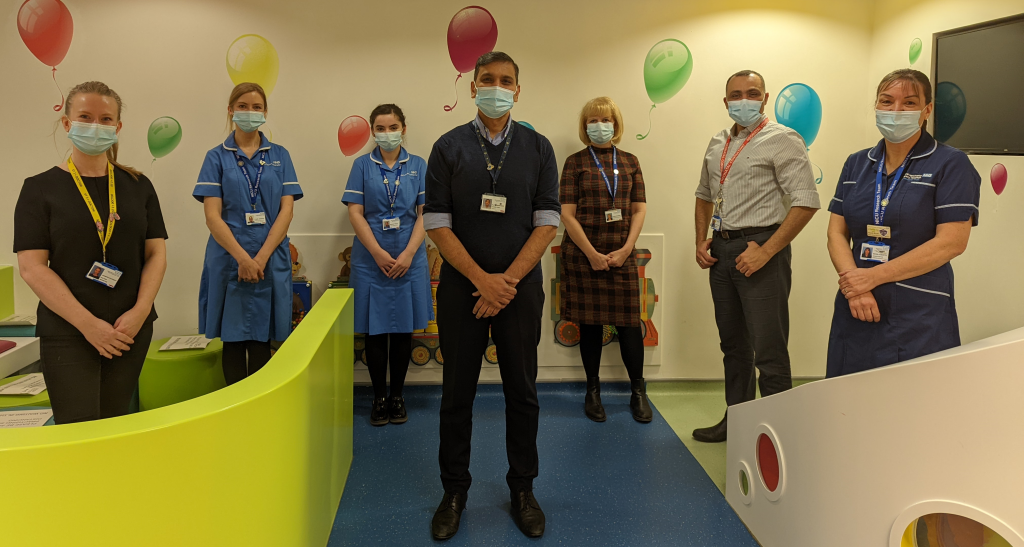 The Murangwa family's story 
The Murangwa family live in Salford, having moved to the UK from Uganda.
Mum, Sibihwana, is a 34-year-old Data Analyst and is also studying for a Masters. Dad, Ma'amun Murangwa, is 46 and works as an IT Consultant, providing system architecture governance.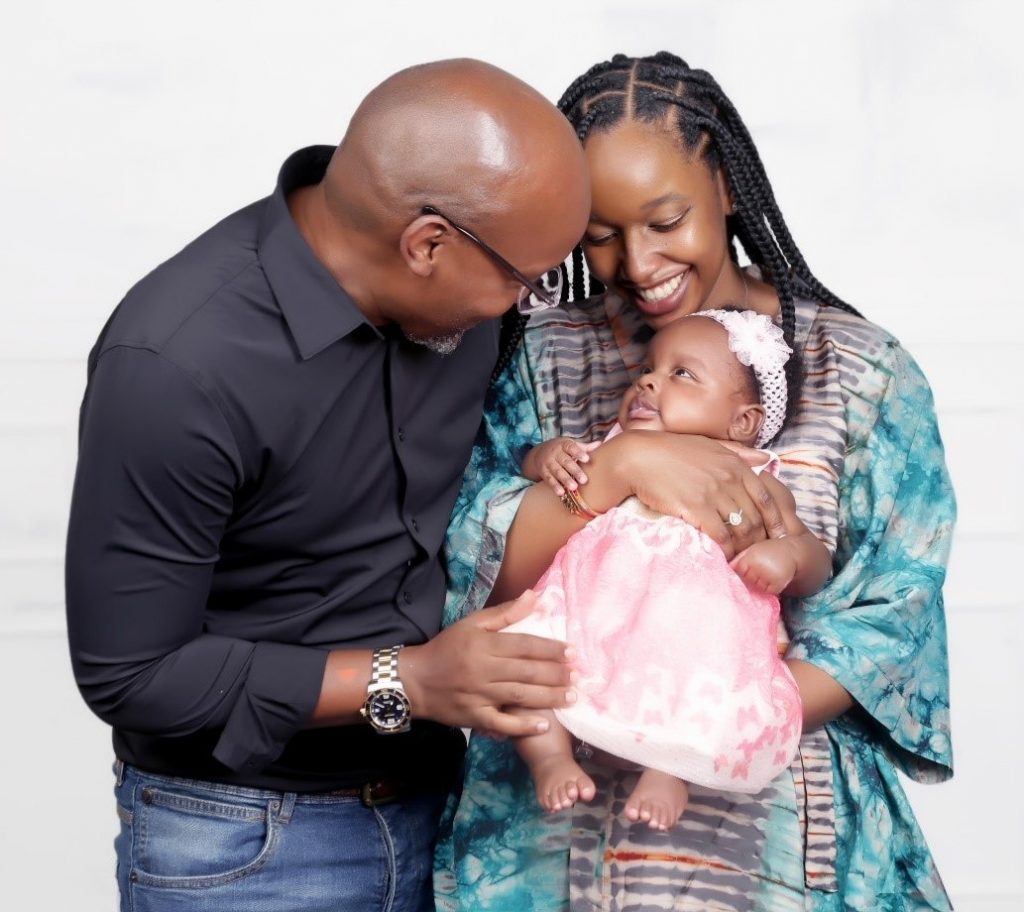 Sibihwana said she had a normal pregnancy and then was induced at full-term (40 weeks) due to a slightly elevated level of amniotic fluid, which is NHS standard of care if there is a risk to the baby.
"The birth was initially going well, but baby was facing back-to-back and couldn't come out. Due to her position and the prolonged labour, the decision was made for an emergency caesarean," said Sibihwana.
"After delivery, they found she had oxygen loss, she couldn't breathe properly on her own and she had a seizure. The clinical team did then manage to get her to breathe independently and she didn't need to be intubated, but she had to be taken to NICU because of a suspected brain injury.
"It was really quite stressful. I didn't get to hold her after she was born – I didn't get to hold her for four or five days."
While being cared for within the NICU at Saint Mary's Hospital, baby Zahra received the 72-hour cooling treatment. During this time, Mr and Mrs Murangwa were approached by the research team about taking part in the study.
Sibihwana said: "The research team explained what the study would involve, and we consented to it – we had no problem with it. The same way that Zahra was helped by the cooling treatment – which is still fairly new – we wanted to help others in future.
"We weren't sure whether it would help Zahra directly, or whether she would receive the placebo, but we were just happy for our daughter to participate.
"It's important to us, I wouldn't want someone else to go through what we went through. We agreed that If in any way we can help someone else go through this easier or quicker – or if we could help improve outcomes for other babies who have a similar injury – we'd be glad to take part in it.
"We've been privileged for her to have the cooling treatment, even though it was distressing, that's one of the reasons her life was saved. We don't have access to cutting-edge treatment like this back home and we feel really fortunate."
Zahra was discharged from Saint Mary's Hospital after 10 days and is now at home with her family and, more than four months on, Zahra is doing well and hitting all her developmental milestones.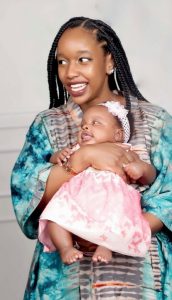 Sibihwana said: "The NICU team were amazing, the research team were very helpful and explained everything really well. Her consultant, Dr Mahaveer, took a moment to speak to us as we were leaving hospital and he was very happy with how she was doing.
"Zahra doesn't seem to have a severe form of the injury, God willing it will be a mild form and resolve completely on its own. She hasn't had any seizures since just after she was born.
"To us, she is perfect and everything we hoped she'd be."
The GWEP1560 study is sponsored by GW Pharmaceuticals, a subsidiary group of Jazz Pharmaceuticals plc.