In Trafford we provide mental health services for children and young people, and community physical health services for all ages. Our aim is keep you healthy and maximise your potential.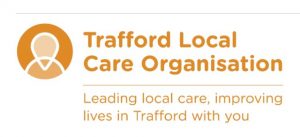 We are Trafford Local Care Organisation. We provide your services alongside Trafford Council to make sure your care is joined up.
Most of our teams are structured and managed by 'neighbourhood', defined as North, West, South and Central Trafford. We work closely with the GP leads for each of those areas to help residents receive care closer to home, where possible.
Check out what's available in the list of services below.