The proposals
The New Park House Development proposals, to create an entirely new adult mental health inpatient unit to replace the existing Park House, form an early phase of the redevelopment of the NMGH site.
Greater Manchester Mental Health NHS Foundation Trust (GMMH) and Manchester University NHS Foundation Trust (MFT) are working together collaboratively on the redevelopment plans which have involved considering the best location for the New Park House development.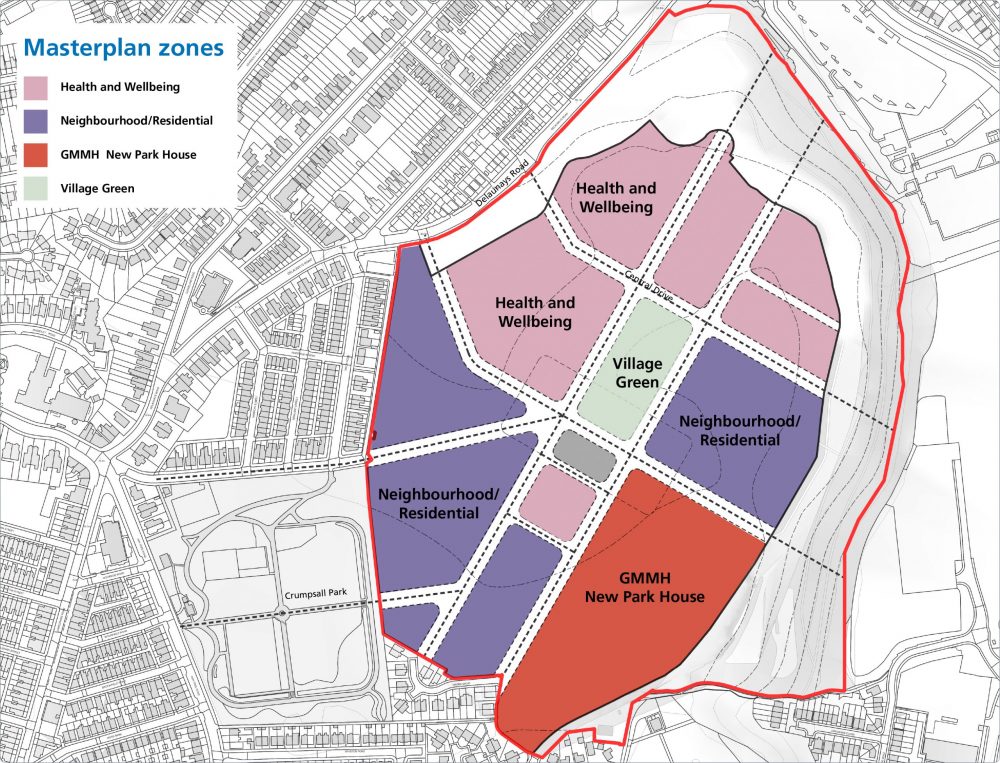 Delivery of this significant proposal will mean the relocation of some support functions and departments into temporary accommodation to minimise disruption to vital hospital functions and services.
What happens next?
Following a number of public engagement events, the planning application for the New Park House development was submitted for approval in October 2020, and a decision is expected by the end of the year.
You can find out more about the redevelopment plans on the GMMH website at https://www.gmmh.nhs.uk/improving-north-manchester
Any questions?
Should you have any questions about New Park House, please email them to nmredevelopment@mft.nhs.uk.
You can also contact us on 0161 276 1234.
Or you can write to us at North Manchester General Hospital Redevelopment Project, Estates Office, Manchester University NHS Foundation Trust, Cobbett House, Oxford Road, Manchester M13 9WL.