The proposals
We have recently submitted a planning application to Manchester City Council for permission to put in place a temporary office building on Eyam Road. The location is shown on this plan.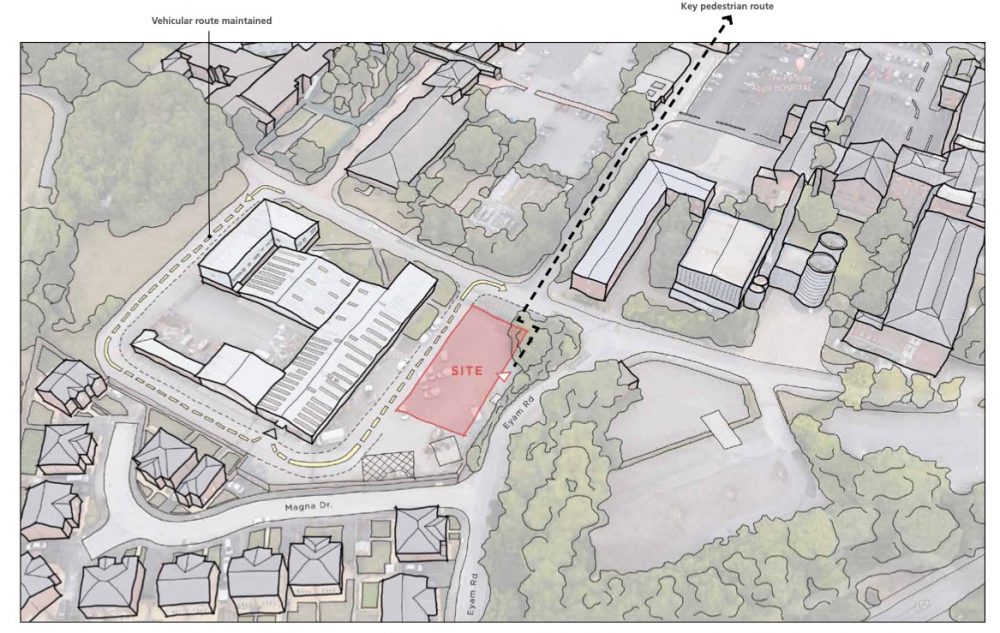 The temporary office building will enable us to house hospital administrative staff whilst we activate our longer term redevelopment plans. This will help us to manage any disruption to services through the redevelopment of the wider hospital site and meaningfully transform the site for the benefit of our local communities.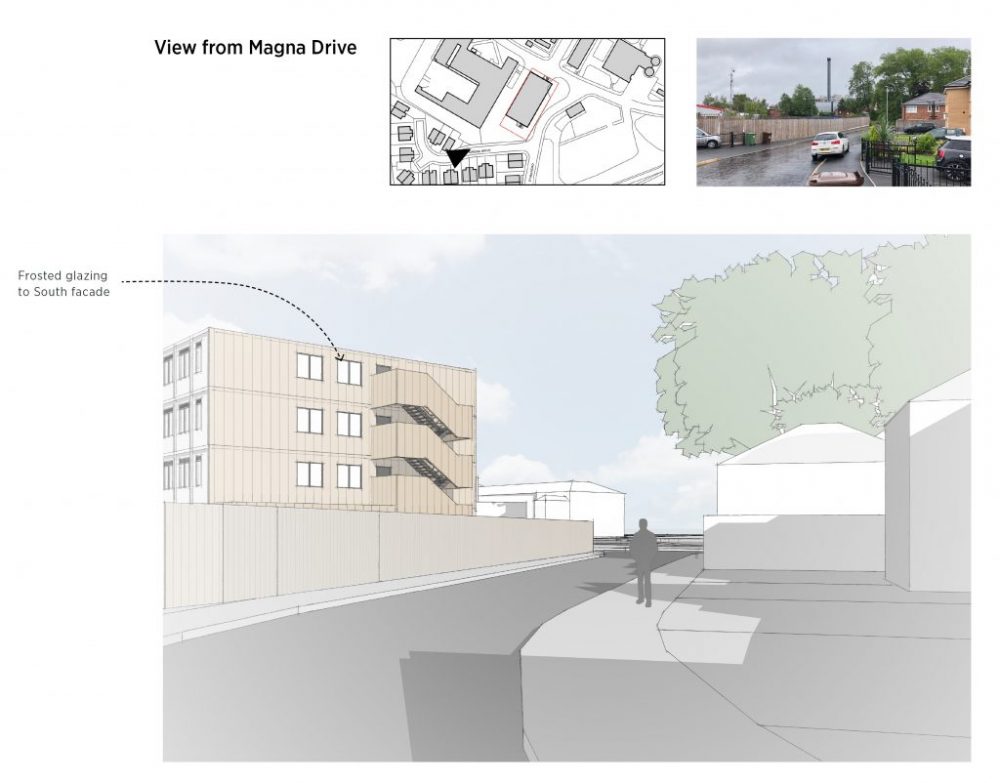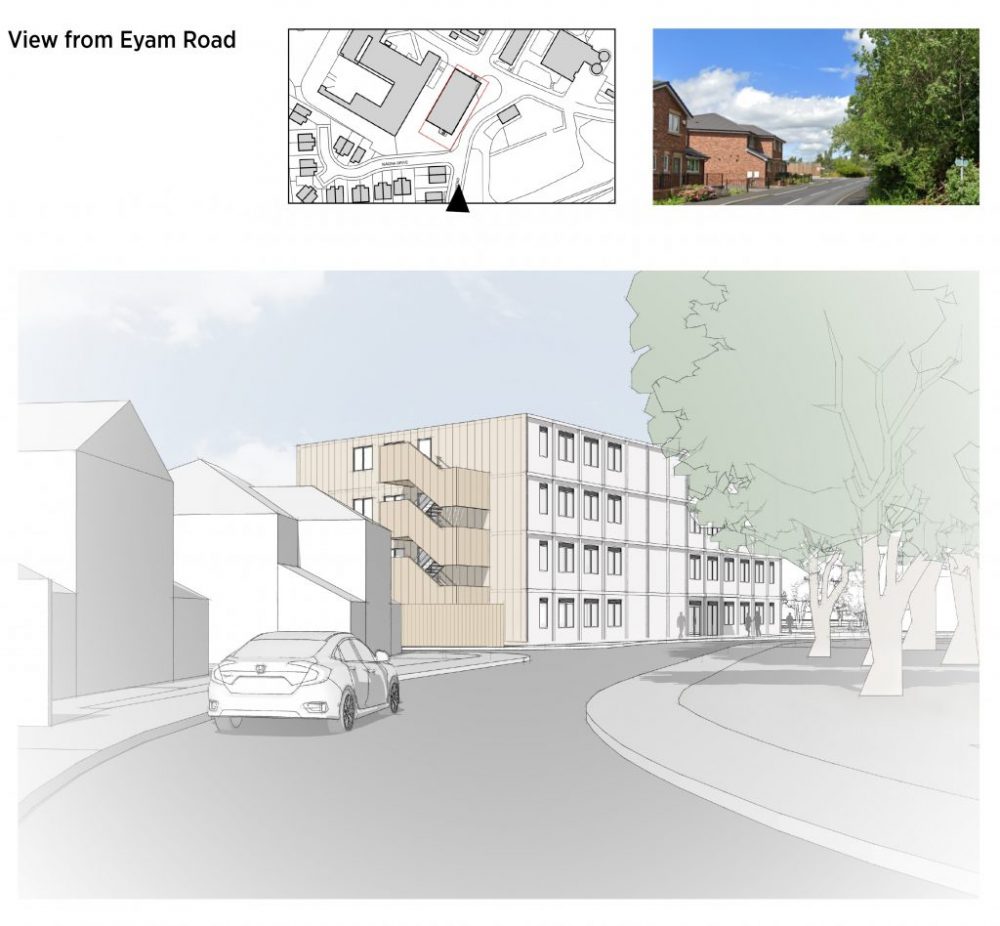 The temporary office building is 'modular' or 'prefabricated' off-site. This means that the installation process can happen relatively quickly and with minimum disruption. The temporary office building is planned at four storeys in height and scheduled to be in place by January 2021 for five years.
The temporary nature of the building means that the site can easily be returned to its existing use when there is no longer a need for the office accommodation.
There are no plans to change current vehicle access into the site; however, a new footpath will be constructed for pedestrians. Staff using the temporary office facility will be encouraged to continue with their existing travel and parking arrangements.
What happens next?
The planning application is now being determined by the Council's planning department and we are anticipating a decision shortly. If the application is approved, the installation of the modular building would start in the coming weeks.
Any questions?
Should you have any questions about the temporary office building, please email them to nmredevelopment@mft.nhs.uk
You can also contact us on 0161 276 1234.
Or you can write to us at North Manchester General Hospital Redevelopment Project, Estates Office, Manchester University NHS Foundation Trust, Cobbett House, Oxford Road, Manchester M13 9WL.