Introducing the Strategic Regeneration Framework
We have reached an exciting stage in our plans for a once in a generation, transformational change at North Manchester General Hospital (NMGH), through the development of a Strategic Regeneration Framework (SRF).
The SRF is a critical document which sets out the blueprint for the redevelopment of the hospital site over the next 10-15 years.
The emerging masterplan and the key 'guiding principles' for the redevelopment relating to development zones, amount of development, building heights, architecture, blue and green infrastructure and sustainable travel have been brought together in the Strategic Regeneration Framework.
From 3rd December 2020 to 29th January 2021, we ran  a public engagement and consultation process to get your views on the SRF.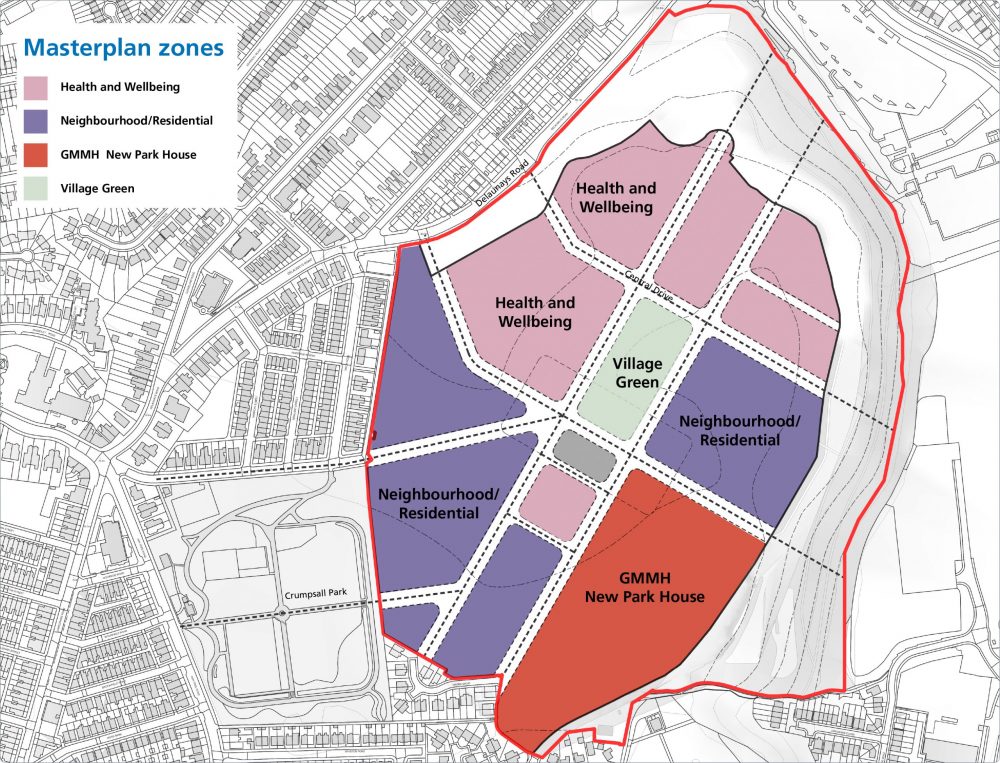 The joining up of hospital services, mental health, intermediate and community services, and primary care in one location will help these services to work in tandem and aid the smooth transfer of patients from one part of the system to another. This will offer local people tailored services that will enable them to get well and stay well. Such services will help address the longstanding health inequalities in local communities in North Manchester.
Redevelopment of the hospital site should deliver a range of facilities and land uses whose co-location and integration should facilitate the highest level of medical care. This is an unparalleled opportunity to build a modern healthcare environment which should not only serve the hospital and patients but also the wider community in Crumpsall and North Manchester.