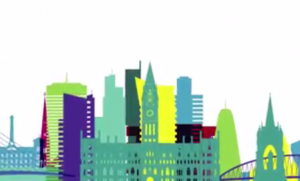 Manchester University NHS Foundation Trust (MFT) is joining other organisations and healthcare institutions across the country in declaring a climate emergency.
The Trust is taking this bold step in support of the recent declaration made by the Greater Manchester Health and Social Care Partnership (GMHSCP), committing to far-ranging action to slash carbon emissions and avert predicted illness and disease.
Declaring a climate emergency commits MFT to fast tracking action on climate change and delivery of sustainable healthcare. The declaration will build on the commitments made in in MFT's Sustainable Development Management Plan (SDMP), published in November 2018.
Kathy Cowell OBE, Manchester University NHS Foundation Trust Chairman said:
"As the largest NHS Trust we are well placed to lead the way in responding to this agenda, and we will work collaboratively with our partners across the healthcare system. We have a strong track record on reducing the environmental impact of our organisation but we need to accelerate the pace and ensure this agenda is embedded across everything that we do. By declaring a climate emergency, we are making a public statement of our commitment to tackle climate change. This will be backed up with a determined focus and sustained delivery programme to progressively reduce our carbon footprint where we have direct management control, as well as influencing other areas to drive change".
MFT are legally bound to reduce carbon emissions to net zero by 2050 under the recently amended Climate Change Act and the NHS Long Term Plan. With the declaration of a climate emergency, efforts to deliver a carbon neutral city-region by 2038, align with the targets set by the Greater Manchester Combined Authority.
MFT will leave the climate emergency declaration in place for a minimum of two years whilst working hard to fully embed our response across the organisation.
Notable achievements so far include:
One of the first NHS Trusts to introduce a 'Green Impact and Green Rewards' scheme, to encourage learning and proactive behaviour changes that staff can make in their every day work and home life
Reducing carbon footprint by 5% per patient contact since the baseline year of 2013/14
Achieved Excellence in Sustainability Reporting over the last two years
Multiple awards including: Health Business Awards: Sustainable Hospital 2018, Green Apple: Health Sector Overall Winner 2018
Undertaking pioneering work to reduce the use of gases used in anaesthetics, which are currently harmful to the environment
For more information please get in touch with the Sustainability Team – ECOteam@mft.nhs.uk