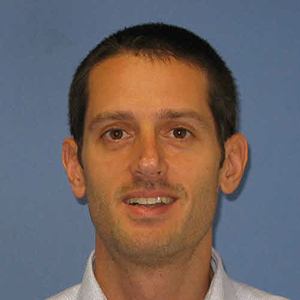 Dr Alberto Rocci
Consultant Haematologist, Myeloma and Amyloidosis lead - Clinical trials lead; Honorary Senior Lecturer at the University of Manchester
---
Qualifications:
MD, PhD
---
Special Interests:
Multiple myeloma, amyloidosis, clinical trials, non-coding RNA.
---
Biography
Dr Rocci received his haematology training at the University of Turin (Italy), he worked as Post-doctoral fellow at the Ohio State University (Columbus, Ohio, US) and joined NHS in 2013. He is part of the UK Myeloma Research Alliance and is actively involved in phase I-II-III clinical trials. Dr Rocci has been invited to several national and international meetings to present data on multiple myeloma.
---
Research activity
Clinical and translational research projects in multiple myeloma are available for talented scientists and doctors wanted to make experience via fellowship, MD or PhD. You are encouraged to seek monetary support (i.e. fellowship) or to contact Dr Rocci to discuss projects and to apply for grant/fellowship.
---
Donations
If you are interested in supporting the myeloma/amyloidosis service and you want to make a donation, please contact our charity at 0161 276 4522 or visit mftcharity.org.uk/donate
---
Contact
Georgina Lewis
Department of Clinical Haematology
Manchester Royal Infirmary
3rd Floor, Burgundy zone
Manchester
M13 9WL
Tel:           0161 276 4802
Fax:          0161 276 8085
Email:       georgina.lewis@mft.nhs.uk
---
Publications "peer review":
Abu-Rashed E, Sharif J, Rocci A. TOURMALINE-MM1: new oral triplet combination for patients with relapsed/refractory multiple myeloma. Transl Cancer Res 2017;6(Suppl 2):S363-S365
Glavey SV, Naba A, Manier S, Clauser K, Tahri S, Park J, Reagan MR, Moschetta M, Mishima Y, Gambella M, Rocci A, Sacco A, O'Dwyer ME, Asara JM, Palumbo A, Roccaro AM, Hynes RO, Ghobrial IM. Proteomic characterization of human multiple myeloma bone marrow extracellular matrix. Leukemia. 2017 Mar 27.
Bolomsky A, Hübl W, Spada S, Müldür E, Schlangen K, Heintel D, Rocci A, Weißmann A, Fritz V, Willheim M, Zojer N, Palumbo A, Ludwig H. IKAROS expression in distinct bone marrow cell populations as a candidate biomarker for outcome with lenalidomide-dexamethasone therapy in multiple myeloma. Am J Hematol. 2017 Mar;92(3):269-278.
Oliva S, Gambella M, Gilestro M, Muccio VE, Gay F, Drandi D, Ferrero S, Passera R, Pautasso C, Bernardini A, Genuardi M, Patriarca F, Saraci E, Petrucci MT, Pescosta N, Liberati AM, Caravita T, Conticello C, Rocci A, Musto P, Boccadoro M, Palumbo A, Omedè P. Minimal residual disease after transplantation or lenalidomide-based consolidation in myeloma patients: a prospective analysis. Oncotarget. 2017 Jan 24;8(4):5924-5935.
 Harshman SW, Canella A, Ciarlariello PD, Agarwal K, Branson OE, Rocci A, Cordero H, Phelps MA, Hade EM, Dubovsky JA, Palumbo A, Rosko A, Byrd JC, Hofmeister CC, Benson DM Jr, Paulaitis ME, Freitas MA, Pichiorri F. Proteomic characterization of circulating extracellular vesicles identifies novel serum myeloma associated markers. J Proteomics. 2016 Mar 16;136:89-98.
Gambella M, Palumbo A, Rocci A. MET/HGF pathway in multiple myeloma: from diagnosis to targeted therapy? Expert Rev Mol Diagn. 2015 May 12:1-13.
Tornatore L, Sandomenico A, Raimondo D, Low C, Rocci A, Tralau-Stewart C, Capece D, D'Andrea D, Bua M, Boyle E, van Duin M, Zoppoli P, Jaxa-Chamiec A, Thotakura AK, Dyson J, Walker BA, Leonardi A, Chambery A, Driessen C, Sonneveld P, Morgan G, Palumbo A, Tramontano A, Rahemtulla A, Ruvo M, Franzoso G. Cancer-selective targeting of the NF-κB survival pathway with GADD45β/MKK7 inhibitors. Cancer Cell. 2014 Oct 13;26(4):495-508
Rocci A, Hofmeister CC, Pichiorri F. The potential of miRNAs as biomarkers for multiple myeloma. Expert Rev Mol Diagn. 2014 Nov;14(8):947-59
Rocci A, Hofmeister CC, Geyer S, Stiff A, Gambella M, Cascione L, Guan J, Benson DM, Efebera YA, Talabere T, Dirisala V, Smith EM, Omedè P, Isaia G, De Luca L, Rossi D, Gentili S, Uccello G, Consiglio J, Ria R, Benevolo G, Bringhen S, Callea V, Weiss B, Ferro A, Magarotto V, Alder H, Byrd JC, Boccadoro M, Marcucci G, Palumbo A, Pichiorri F. Circulating miRNA markers show promise as new prognosticators for multiple myeloma. Leukemia. 2014 Sep;28(9):1922-6
  Rocci A, Gambella M, Aschero S, Baldi I, Trusolino L, Cavallo F, Gay F, Larocca A, Magarotto V, Omedè P, Isaia G, Bertotti A, Liberati AM, Catalano L, De Rosa L, Musto P, Vallone R, Falcone A, Drandi D, Ladetto M, Comoglio PM, Boccadoro M and Palumbo A. MET dysregulation is a hallmark of aggressive disease in multiple myeloma patients. Br J Haematol. 2014 Mar;164(6):841-50.
  Gambella M, Rocci A, Passera R, Gay F, Omedè P, Crippa C, Corradini P, Romano A, Rossi D, Ladetto M, Boccadoro M and Palumbo A. High XBP1 expression is a marker of better outcome in multiple myeloma patients treated with Bortezomib. Haematologica. 2014 Feb;99(2):e14-6.
  Harshman SW, Canella A, Ciarlariello PD, Rocci A, Agarwal K, Smith EM, Talabere T, Efebera YA, Hofmeister CC, Benson DM Jr, Paulaitis ME, Freitas MA, Pichiorri F. Characterization of multiple myeloma vesicles by label-free relative quantitation. Proteomics. 2013 Oct;13(20):3013-29
  Pichiorri F, Palmieri D, De Luca L, Consiglio J, You J, Rocci A, Talabere T, Piovan C, Lagana A, Cascione L, Guan J, Gasparini P, Balatti V, Nuovo G, Coppola V, Hofmeister CC, Marcucci G, Byrd JC, Volinia S, Shapiro CL, Freitas MA, Croce CM. In vivo NCL targeting affects breast cancer aggressiveness through miRNA regulation. J Exp Med. 2013 May 6;210(5):951-68
  Heintel D, Rocci A, Ludwig H, Bolomsky A, Caltagirone S, Schreder M, Pfeifer S, Gisslinger H, Zojer N, Jäger U, Palumbo A. High expression of cereblon (CRBN) is associated with improved clinical response in patients with multiple myeloma treated with lenalidomide and dexamethasone. Br J Haematol. 2013 Jun;161(5):695-700
 Bonanno G, Mariotti A, Procoli A, Folgiero V, Natale D, De Rosa L, Majolino I, Novarese L, Rocci A, Gambella M, Ciciarello M, Scambia G, Palumbo A, Locatelli F, De Cristofaro R, Rutella S. Indoleamine 2,3-dioxygenase 1 (IDO1) activity correlates with immune system abnormalities in multiple myeloma. J Transl Med. 2012 Dec 11;10:247.
  Falco P, Cavallo F, Larocca A, Rossi D, Guglielmelli T, Rocci A, Grasso M, Siez ML, De Paoli L, Oliva S, Molica S, Mina R, Gay F, Benevolo G, Musto P, Omedè P, Freilone R, Bringhen S, Carella AM, Gaidano G, Boccadoro M, Palumbo A. Lenalidomide-prednisone induction followed by lenalidomide-melphalan-prednisone consolidation and lenalidomide-prednisone maintenance in newly diagnosed elderly unfit myeloma patients. Leukemia. 2013 Mar;27(3):695-701
  Lobetti-Bodoni C, Ferrero D, Genuardi E, Passera R, Bernocco E, Sia D, Grignani G, Crisà E, Monitillo L, Rocci A, Drandi D, Giai V, Zanni M, Boi M, Isaia G, Barbero D, Lunghi M, Abruzzese E, Radaelli F, Pini M, Pregno P, Carlo-Stella C, Gaidano G, Boccadoro M, Ladetto M. Telomere loss in Philadelphia-negative hematopoiesis after successful treatment of chronic myeloid leukemia: Evidence for premature aging of the myeloid compartment. Mech Ageing Dev. 2012 Jul;133(7):479-88
  Ross F, Avet-Loiseau H, Ameye G, Gutierrez NC, Liebisch P, O' Connor S, Dalva K, Fabris S, Testi AM, Jarosova M, Collin A, Kerndrup G, Kuglik P, Ladon D, Bernasconi P, Maes B, Zemanova Z, Michalova K, Michaux L, Neben K, Hermansen NE, Rack K,Rocci A, Protheroe R, Chiecchio L, Poirel HA, Sonneveld P, Nyegaard M, Johnsen HE. Report from the european myeloma network on interphase FISH in multiple myeloma and related disorders. Haematologica. 2012 Aug;97(8):1272-7
  Agnelli L, Storti P, Todoerti K, Sammarelli G, Dalla Palma B, Bolzoni M, Rocci A, Piazza F, Semenzato G, Palumbo A, Neri A, Giuliani N. Overexpression of HOXB7 and homeobox genes characterizes multiple myeloma patients lacking the major primary immunoglobulin heavy chain locus translocations. Am J Hematol. 2011 Dec;86(12):E64-6.
  Pichiorri F, Suh SS, Rocci A, De Luca L, Taccioli C, Santhanam R, Zhou W, Benson DM Jr, Hofmainster C, Alder H, Garofalo M, Di Leva G, Volinia S, Lin HJ, Perrotti D, Kuehl M, Aqeilan RI, Palumbo A, Croce CM. Downregulation of p53-inducible microRNAs 192, 194, and 215 impairs the p53/MDM2 autoregulatory loop in multiple myeloma development. Cancer Cell. 2010;18(4):367-81
  Engelhardt M, Udi J, Kleber M, Spencer A, Rocci A, Knop S, Bruno B, Bringhen S, Pérez-Simón JA, Zweegman S, Driessen C, Patriarca F, Gramatzki M, Terpos E, Sezer O, Kropff M, Straka C, Johnsen HE, Waage A, Boegsted M, Lokhorst H, Hájek R, Morgan G, Boccadoro M, Ludwig H, Cavo M, Polliack A, Sonneveld P, Einsele H, Palumbo A. European Myeloma Network: the 3rd Trialist Forum Consensus Statement from the European experts meeting on multiple myeloma. Leukemia & Lymphoma 2010; 51(11): 2006-2011
  Aspesi A, Vallero S, Rocci A, Pavesi E, Lanciotti M, Ramenghi U, Dianzani I. Compound heterozygosity for two new TERT mutations in a patient with aplastic anemia. Pediatr Blood Cancer. 2010 Sep;55(3):550-3.
  Giuliani N, Lisignoli G, Novara F, Storti P, Zaffaroni N, Villa R, Sammarelli G, Agnelli L, Todoerti K, Bernardo ME, Manferdini C, Colla S, Abeltino M, Bolzoni M, Rocci A, Gabusi E, Palumbo A, Zuffardi O, Neri A, Rizzoli V. Bone osteoblastic and mesenchymal stromal cells lack primarily tumoral features in multiple myeloma patients. Leukemia 2010 Jul;24(7):1368-70
  Ruella M, Rocci A, Ricca I, Carniti C, Lobetti Bodoni C, Ladetto M, Caracciolo D, Boccadoro M, Carlo-Stella C, Corradini P, Tarella C. Comparative assessment of telomere length before and after hematopoietic SCT : role of grafted cells in determining post-transplant telomere status. Bone Marrow Transplantation. 2010 Mar;45(3):505-512
  Pavesi E, Avondo F, Aspesi A, Quarello P, Rocci A, Vimercati C, Pigullo S, Dufour C, Ramenghi U, Dianzani I. Analysis of telomeres in peripheral blood cells from patients with bone marrow failure. Pediatr Blood Cancer. 2009 Sep;53(3):411-6.
  Rossi D, Lobetti Bodoni C, Genuardi E, Monitillo L, Drandi D, Cerri M, Deambrogi C, Ricca I, Rocci A, Ferrero S, Bernocco E, Capello D, De Paoli L, Bergui L, Boi M, Omedè P, Massaia M, Tarella C, Passera R, Boccadoro M, Gaidano G, Ladetto M Telomere length is an independent predictor of survival, treatment requirement and Richter's syndrome transformation in chronic lymphocytic leukemia. Leukemia. 2009 Jun;23(6):1062-72.
  Rocci A, Ricca I, Dellacasa C, Longoni P, Compagno M, Francese R, Lobetti Bodoni C, Manzini P, Caracciolo D, Boccadoro M, Ferrero D, Ladetto M, Carlo-Stella C, Tarella C. Long-term lymphoma survivors following High-Dose chemotherapy and autograft: evidence of permanent telomere shortening in myeloid cells, associated with marked reduction of bone marrow hematopoietic stem cell reservoire. Exp Hematol. 2007 Apr;35(4):673-81
  Ricca I, Rocci A, Drandi D, Roberto F, Compagno M, Lobetti Bodoni C, De Marco F, Astolfi M, Monitillo L, Vallet S, Calvi R, Ficara F, Omedè P, Rosato R, Gallamini A, Marinone C, Bergui L, Boccadoro M, Tarella C, Ladetto M. Telomere length identifies two different prognostic subgroups among VH-unmutated B-cell chronic lymphocytic leukemia patients. Leukemia. 2007 Apr;21(4):697-705
  Ladetto M, Mantoan B, De Marco F, Drandi D, Aguzzi C, Astolfi M, Vallet S, Ricca I, Dell'Aquila M, Pagliano G, Monitillo L, Pollio B, Santo L, Cristiano C, Rocci A, Francese R, Lobetti Bodoni C, Borchiellini A, Schinco P, Boccadoro M, Tarella C. Cells carrying nonlymphoma-associated bcl-2/IgH rearrangements (NLABR) are phenotypically related to follicular lymphoma and can establish as long-term persisting clonal populations. Experimental Hematology 2006 Dec;34(12).1680-86
  Ladetto M, Vallet S, Trojan A, Dell'Aquila M, Monitillo L, Rosato R, Santo L, Drandi D,  Bertola A, Falco P, Cavallo F, Ricca I, De Marco F, Mantoan B, Bode-Lesniewska B, Pagliano G, Francese R, Rocci A, Astolfi M, Compagno M, Mariani S, Godio L, Marino L, Ruggeri M, Omedè P, Palumbo A, Boccadoro M. Cyclooxygenase-2 (COX-2) is frequently expressed in multiple myeloma and is an independent predictor of poor outcome. Blood 2005 Jun 15;105(12):4784-91
  Ricca I, Compagno M, Ladetto M, Rocci A, Dell'Aquila M, Omedè P, De Marco F, D'Antico S, Caracciolo D, Ferrero D, Carlo-Stella C, Tarella C. Two consecutive courses of peripheral blood progenitor cell (PBPC) mobilization induce marked telomere length shortening. Leukemia 2005 Apr;19(4):644-51
  Ladetto M, Compagno M, Ricca I, Pagano M, Rocci A, Astolfi M, Drandi D, Francia di Celle P, Dell'Aquila M, Mantoan B, Vallet S, Pagliano G, De Marco F, Francese R, Santo L, Cuttica A, Marinone C, Boccadoro M, Tarella C. Telomere length correlates with histopathogenesis according to the germinal center in mature B-cell lymphoproliferative disorders. Blood. 2004 Jun 15;103(12):4644-9
  Ladetto M, Mantoan B, Ricca I, Astolfi M, Drandi D, Compagno M, Vallet S, Dell'Aquila M, Alfarano A, Rossatto P, Rocci A, Vitolo U, Corradini P, Boccadoro M, Tarella C. Recurrence of Bcl-2/IgH PCR positivity following a prolonged  molecular remission can be unrelated to the original follicular lymphoma clone. Exp Hematol. 2003 Sep;13(9):784-788