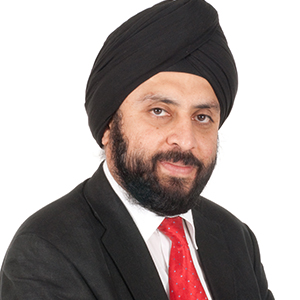 Dr Jaspal S Dua
Consultant Cardiologists
---
Qualifications:
MBBS, MRCPCH, DCH, MRCPE, MD, CCT
---
Special Interests:
Management of Congenital Heart Disease; Echocardiography including Advanced Transthoracic and Transesophageal Echocardiography in Congenital and Structural Heart Disease; Bubble Contrast Echo; Exercise Testing and Exercise Physiology; Univentricular/Fontan Circulation; Heart Failure in CHD; Transition Care.
---
Biography
I trained in medicine in New Delhi, followed by further specialist training initially in Paediatrics. I obtained intensive training in Congenital Cardiology in Delhi and UK (Great Ormond Street Hospital, London; University Hospital of Wales, Cardiff; University Hospitals Bristol, Bristol). I won the Best Paper Presentation Award at the IC Meeting at Bristol. Funded by Heart Research UK, I undertook clinical research on benefits of exercise in congenital heart disease in adolescents and adults, during which I also held the post of Lecturer at University of Bristol.
I was appointed as a Substantive Consultant at CMFT in 2009. Being involved in management of Congenital Heart Disease from children to adults, my current practice is based at Manchester Heart Centre (MHC), Liverpool Heart and Chest Hospital (LHCH) and Royal Manchester Children's Hospital. I started two new services at MHC (The Joint ACHD Arrhythmia Service with Dr Sam Muhyaldeen & the Advanced ACHD & Structural Imaging Service) and established the ACHD Outreach Service at LHCH.I am the Clinical Lead for Cardiac Imaging and Clinical Lead for Transition Care in the North West. I have published in various scientific journals and have presented my work on five continents. Outside work, I am an average cricketer & photographer and a not so average cook. I also enjoying walking and travelling.
---
Contact Details:
Email: jaspal.dua@cmft.nhs.uk
PA: Tracey Leeson
email: tracey.leeson@cmft.nhs.uk
Phone: Tracey Leeson: 0161 701 0122
Fax: 0161 276 3335