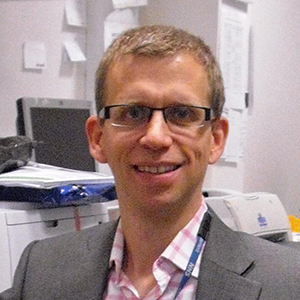 Dr Martin Prince
Consultant Hepatologist & Gastroenterology
---
Qualifications:
B Med Sci, BM BS (Hons), M Sc, MRCP, PhD
---
Special Interests:
Liver disease, especially immune, malignant or viral
---
Biography
Trained at Nottingham (qualified 1992) and undertook speciality training at the Newcastle Liver transplant Unit. Research into symptoms, causes and epidemiology of liver disease at Newcastle university lead to a PhD and over 25 publications, book chapters and online articles. Currently the hepatologist for MRI providing secondary services to local population and tertiary liver services for a wider area around Greater Manchester especially for patients with primary liver tumours, chronic viral hepatitis and autoimmune liver disease. Editor for Cochrane Hepatobiliary group.
---
Contact details
PA: Lauren Morrison 0161 276 8880