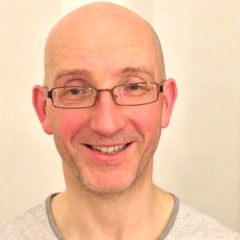 Professor Martin Vernon
Consultant Geriatrician Clinical Director, Community Adults and Specialist Services Directorate.
---
Qualifications:
MA, FRCP (London)
---
Special Interests:
Older people with complex needs, frailty, multi-morbidity, neuro-cognitive disease and movement disorder, community and interface geriatric medicine.
---
Biography:
Qualified in Manchester, 1988. Higher professional training North West England and London in Geriatric and General Internal Medicine. Trained in Medical Ethics and Law, King's College, University of London, MA 1998. Consultant Geriatrician developing community geriatric services in South Manchester from 1998 then moved to Central Manchester in 2015.
Previously Associate Medical Director for Manchester Primary Care Trust, Clinical Champion Frail Older People and Integrated Care Greater Manchester, British Geriatrics Society Champion for End of Life Care  and standing member of the NICE Indicators Committee.
Widely published in medical law and ethics and contributor to several major textbooks on ageing and end of life care.
Honorary Academic Posts at Manchester and Salford Universities and Visiting Professor in Care of Older People at the University of Chester since 2016.
Since 2016 seconded as National Clinical Director for Older people and Integrated Care to NHS England and NHS Improvement. Chair and clinical lead of the National Hospital to Home (Community services) Programme Board.
---
Contact Details:
Department of Elderly Medicine
Manchester Royal Infirmary
M13 9WL
Email: martin.vernon@mft.nhs.uk; martin.vernon2@nhs.net
Clinical enquiries
Tel: 0161 276 3516/4568
Fax: 0161 276 3541
PA for Diary and National Enquiries
Tel: 0161 861 2368
---
Related Links:
https://www.england.nhs.uk/author/professor-martin-j-vernon/