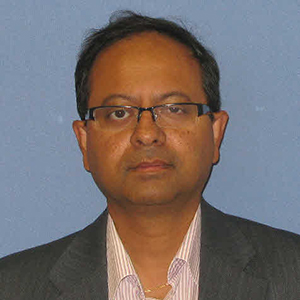 Dr Sandip Mitra
Consultant Nephrologist, MRI and Honorary Lecturer, University of Manchester
---
Qualifications:
MBBS, CCST (Nephrology), MD, FRCP
---
Special Interests:
Renal Replacement therapies, Hypertension, Chronic kidney disease
---
Biography
Consultant Nephrologist at Manchester Royal Infirmary. Qualified in 1990 in India. Speciality training in Nephrology in Stevenage, Oxford and Manchester.
Extensive research on uremia and dialytic therapies at University College London, Royal Free Medical School.
Leads the largest Home Haemodialysis programme in Europe.
Principal Investigator to Multicentre Trials. International advisor to global industry leaders in dialysis.
Expert Advisor for Dialysis at the National Horizon Scanning centre, Dept. Of Public Health & Epidemiology, University of Birmingham.
Winner of the British Renal Medicine Awards 2010.
---
Contact details:
Department of Renal Medicine
Manchester Royal Infirmary
Oxford Road, Manchester
M13 9WL
0161 276 6509