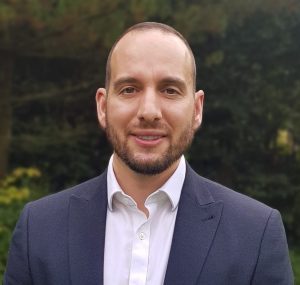 Mr Bilal Alkhaffaf
Consultant Oesophago-Gastric and General Surgeon
---
Qualifications:
MBChB, FRCS
---
Special Interests:
Oesophageal cancer; Gastric (stomach) cancer; Gastrointesinal Stromal Tumour (GIST); Bariatric, Metabolic, Weight-Loss Surgery; Minimally invasive thoracoscopic and laparoscopic (keyhole) surgery; Benign oesophageal and gastric disorders; Gastro-oesophageal reflux disease; Hiatus hernia & para-oesophageal hernia; Achalasia; Gallstone disease; Hernia; Research interest in outcomes reporting.
---
Biography
Mr Alkhaffaf qualified from the University of Manchester in 2003 and completed his surgical training in the North West of England. He has a specialist interest in minimally invasive (keyhole) surgery and has expanded his experience in this field by visiting international centres of excellence in the United States, South Korea and The Netherlands. Since the reorganisation of oesophago-gastric cancer services in Greater Manchester in 2018, Mr Alkhaffaf is based at Salford Royal NHS Foundation Trust, however holds a weekly outpatients clinic at Wythenshawe hospital.
In 2013 Mr Alkhaffaf was awarded a 'National Institute for Health Research Doctoral Research Fellowship', funding a 5-year international study to standardise the reporting of outcomes in future gastric cancer surgery trials
---
Clinic Time
Friday afternoon at Wythenshawe Hospital.
Tuesday afternoon at Salford Royal Hospital.
---
Personal Assistant
Julie Adger
Tel: 0161 291 6654
---
Research & Publications
https://www.researchgate.net/profile/Bilal_Alkhaffaf

---
Twitter
@BilalAlkhaffaf