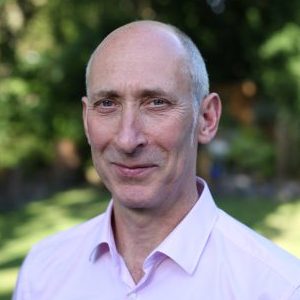 Professor Steve Ball
Clinical Lead for Endocrinology, Honorary Professor of Medicine & Endocrinology
Qualifications:
FRCP, PhD
---
Special Interests:
General Endocrinology; Multiple Endocrine Neoplasia; Phaeochromocytoma and Paraganglioma;  Adrenal Disease; Pituitary tumours; Young Adult & Transition Endocrinology.
---
Biography:
Steve studied basic science as an undergraduate at Birmingham University, and went on to complete a PhD in Molecular Endocrinology before pursuing undergraduate and postgraduate medical studies in London. Following middle grade training in Diabetes and Endocrinology he spent 2 years in the USA as a Medical Research Council (UK) and Howard Hughes Fellow, returning to a Senior Lecturer post in Newcastle where he ran a large and successful clinical practice alongside a research and teaching role.
Steve leads an evolving clinical service in an exciting, changing health economy. His work combines clinical medicine, research and service development. Steve has served on the Clinical Committee and Council of the Society for Endocrinology (UK) and a number of European Clinical Practice Guidance Groups and currently sits on the Greater Manchester Diabetes Strategy Group for Diabetes; and the Greater Manchester Strategy Group for Children and Young Adults with a specific remit covering Transition and Young Adults. He is committed to progressing clinical services in all areas of Diabetes and Endocrinology.