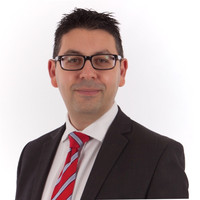 Mr Ronnie Davies
Orthopaedic Consultant
Biography:
Mr. Davies qualified from the University of Cambridge medical school in 2006.  He completed his orthopaedic training in Manchester, before undertaking a shoulder & elbow surgery fellowship at the Robert Jones & Agnes Hunt Orthopaedic Hospital in Oswestry.
He treats all problems affecting the shoulder and elbow, including injuries, rotator cuff tears and arthritis.  He runs clinics at Manchester Royal Infirmary and Trafford Hospital, some of which have a specialist physiotherapist to help with treatment.
His other interest is teaching and training junior doctors, along with clinical research.  Outside of medicine, he has a young family and enjoys playing squash.
Speciality:
Shoulder & Elbow Surgery
Contact Details:
Secretary: Liberty Lewis 0161 276 4195