The transformation of the North Manchester General Hospital site starts with the construction of a new Multi-Storey Car Park and Cycle Hub. This will free up surface parking spaces so that the new hospital and other facilities can then be built.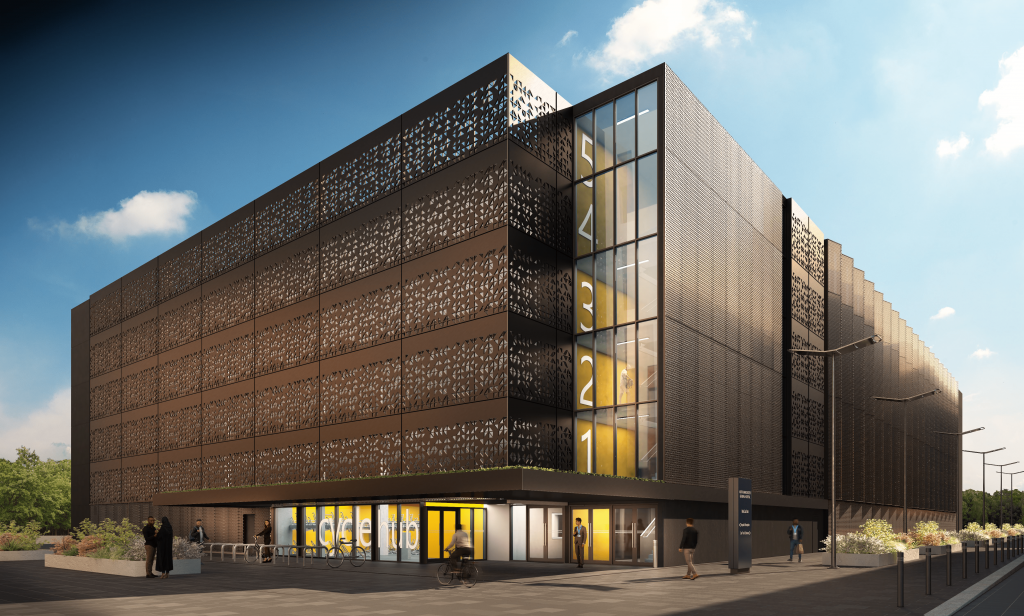 Located close to the new hospital entrance and the village green, the Car Park and Cycle Hub will offer:
Almost 1000 parking spaces for visitors and staff
Standard, disabled and wider parking bays
Electric vehicle charging bays
Accessible and parent/child spaces on the ground floor
Priority access for cyclists
104 internal cycle storage spaces for staff and 38 external bike hoops for visitors
Cycle Hub changing facilities with drying areas, showers and lockers.
Alongside welcoming electric vehicles and cyclists, we are making the building itself greener by:
Using modern design solutions and materials
Ensuring ventilation is by natural airflow, not mechanical extraction
Keeping existing trees and planting new ones
Creating wildflower and grassed areas
Surrounding the building with ornamental planting
As the new Multi-Storey Car Park and Cycle Hub is built, you will also see some changes to pedestrian routes and parking spaces. Please allow extra time to find a parking space and to make your way to your appointment or the location that you are visiting.