We're working hard to transform the North Manchester General Hospital site, making it an outstanding place to work and receive care.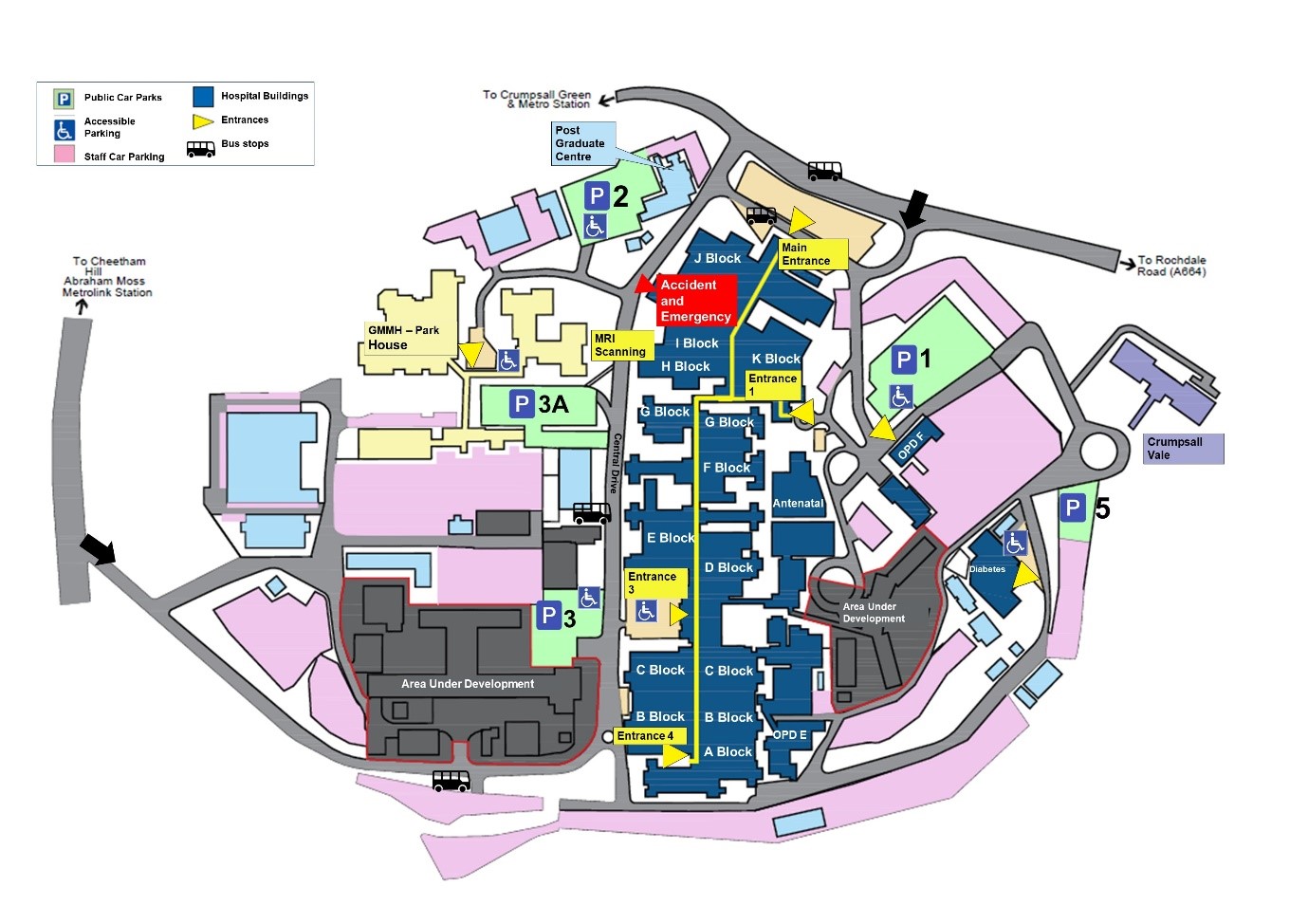 The first step in delivering this exciting vision is to build a Multi-Storey Car Park and Cycle Hub. This will free up construction areas and tackle the ongoing parking issues faced by our staff, patients and visitors. We'll keep disruption a minimum so please bear with us as we deliver your fantastic new hospital and healthcare facilities.
Safety hoardings will be installed in some of our car parks, so please allow extra time to park on site from Monday 28th February. If you don't need to drive to the site while the work is ongoing, there's a range of public transport options here. 
Car Park Number:
Public Car Park 3
What's changing?
Site construction safety hoardings are being installed. This means the number of parking spaces will be reduced.
Alternative parking
For patients and visitors, 56 additional parking spaces are being provided in the Overflow Patient and Visitors Car Park 3A, next to the Energy Centre.
New signage will direct patients and visitors to this car park once Car Park 3 is full. There is a convenient and accessible route to all areas of the hospital form this car park.
Disabled parking bays in Car Park 3 will remain open – they are not affected by the safety hoardings installation.
Parking charges will continue to apply for patients and visitors.
During the construction work, please:
Park in marked bays and follow the safe pedestrian routes to your destination.
Do not park across yellow hatched areas, access gates, emergency entrances or in the drop-off zone.