The proposals
We have submitted a planning application for the new multi-storey car park, bringing together some of the existing on-site surface car parks into a central location. A new cycle hub is also part of these early plans to provide staff and visitors improved facilities, supporting green travel to the site.
To make way for the new multi-storey car park and cycle hub, we are asking the Council to approve plans for the demolition of a number of existing buildings in the northern area of the hospital site including the Limbert Nurses' Home which are no longer fit for purpose and deteriorating in condition. If these plans are approved, the construction of the new multi-storey car park and cycle hub would unlock the opportunity to put in place the wider site regeneration.
During this time of change, all hospital staff, patients and visitors using the existing building and facilities that are to be demolished will be relocated to other areas of NMGH. As such, there should be no impact to the hospital functions during the demolition and construction process.
The plan below shows the buildings that we have identified for demolition and the location of the new multi-storey car park and cycle hub within the red hatched line.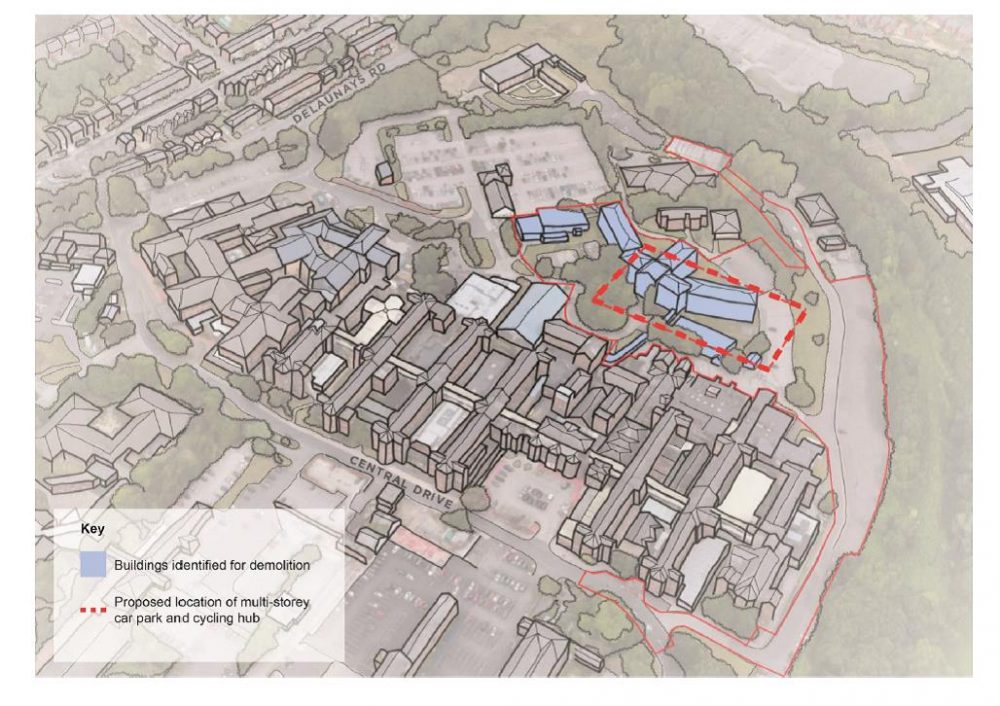 What happens next?
The planning application has been submitted to Manchester City Council.
There will be a further opportunity for comments through the Council's own consultation process. For more information please visit: https://pa.manchester.gov.uk/online-applications/
Any questions?
Should you have any questions about the multi-storey car park, cycle hub and demolition works, please email them to nmredevelopment@mft.nhs.uk
You can also contact us on 0161 276 1234.
Or you can write to us at
Freepost Plus RRBR-AXBU-XTZT
MFT NHS Trust
Oxford Road
Manchester M13 9WL