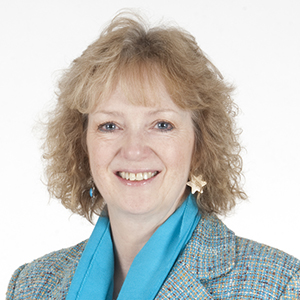 Ms Anne Fiona Spencer
Consultant Ophthalmic Surgeon
---
Qualifications
DM FRCS(Glas) FRCophth
---
Special Interests
Glaucoma and Adult Cataract Surgery.
---
Biography
Miss Spencer was appointed as a consultant at Manchester Royal Eye Hospital in 1998. She trained in general ophthalmology at the Tennent Institute of Ophthalmology, Glasgow and at University Hospital, Queens Medical Centre Nottingham. She underwent subspeciality training in glaucoma at the University Hospital, Nottingham and undertook a fellowship period in the University dept of Opthalmology, Pretoria, RSA. She has worked to establish new models of glaucoma care within the Eye Hospital and to create a team to spearhead development of shared care in glaucoma. She is a member of the Expert Panel in Glaucoma for the College of Optometrists and contributed to the development of the Masters in Glaucoma at the University of Manchester.
Miss Spencer has a particular interest in teaching and training and was the Programme Director of ophthalmic training in the North-west from 2004-10 having been the Royal College tutor previously. She was also an Education Divisonal Lead for the Eye hospital until 2013 and is currently an Associate Director of Medical Education in the Trust. The Glaucoma unit has 3 fellowships attracting international candidates.
She is currently a regional representative to Council of the Royal College of the Ophthalmologists and Chairs the Curriculum Subcommittee, having been a contributor to this since 2009. She is therefore also an active member of the Education and Training Committees.