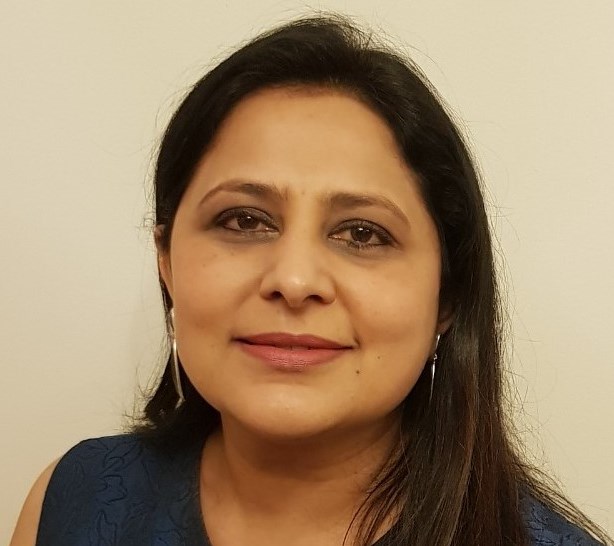 Ms Romi Chhabra
Consultant Ophthalmologist, Clinical Lead for Medical Retina and Macular Services
Qualifications
MBBS, DOMS, FRCS, FRCOphth
Special Interests
Medical Retina and Uveitis
Biography
Romi was appointed Consultant Ophthalmologist at Manchester Royal Eye Hospital in 2016. She is the Clinical Lead for Medical Retina and Macular Services.
Her areas of expertise include medical disorders of the retina and inflammatory eye disease.
Romi graduated in medicine and subsequently undertook postgraduate ophthalmic residency training in India. She completed further training in ophthalmology at Manchester, including advanced experience in uveitis and medical retina at Bristol, Manchester and Liverpool.
She is the clinical and educational supervisor and remains committed to train ophthalmology trainees and medical retina and uveitis fellows at MREH. She is also actively engaged in teaching and development of allied health professionals including specialist optometrists, ophthalmic science practitioners and nurse injectors and has skillfully integrated them into busy high throughput macular clinics.
She combines her clinical work with research and is actively involved in a range of medical retina and uveitis clinical trials. She regularly presents scientific papers on national & international platforms and has contributed to a textbook on uveitis. Romi has also been part of the review group for NICE appraisal. She has several publications in peer reviewed medical journals and is a reviewer for uveitis & medical retina journals.