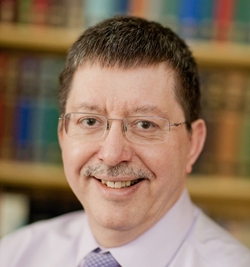 Professor Chris Summerton
Consultant Gastroenterologist
Qualifications:
MA, MD, FRCP, FRCP(Edin), FACP
Special Interests:
Gastroenterology, hepatology, endoscopy and general (internal) medicine
Biography
Professor Chris Summerton is an experienced Consultant Gastroenterologist with an extensive and wide knowledge of gastro-intestinal and liver disease. He is fully skilled in techniques of diagnostic endoscopy. He qualified in medicine at Cambridge University in 1983. His clinical training in Gastroenterology was conducted in Birmingham, Cambridge and Manchester. He conducted research in liver disease at Cambridge University and was awarded an MD research degree in 1994. Professor Summerton founded the Gastroenterology Department at Trafford General Hospital in 1996, when he was appointed as a Consultant in that hospital. Trafford General Hospital became part of Central Manchester University Hospitals NHS Foundation Trust in April 2012 and Professor Summerton now works as a Consultant in Gastroenterology within the new combined department. He has a long-standing involvement in medical education and gained a formal qualification in adult education in 1995. He has been responsible for organising Gastroenterology training for Specialist Registrars in the North West region since 2004. He was created an honorary Professor at Salford University in 2006, in recognition of his contribution to medical education and to the formation of an MSc Degree course in gastroenterology.
Professor Summerton is also involved on the international stage. He has authored chapters on Clinical Nutrition in Davidsons Principles and Practice of Medicine, a textbook that is widely used internationally for the training of medical students and doctors. He has visited hospitals in Egypt and Nigeria, where he was invited to teach and lecture in gastroenterology and endoscopy. Professor Summerton is committed to providing quality care for patients in his own practice and within the wider NHS. He is a Non Executive Director of Hope Citadel Healthcare, which runs GP services in areas of social disadvantage.
Contact details:
PA: Michelle 0161 746 2378