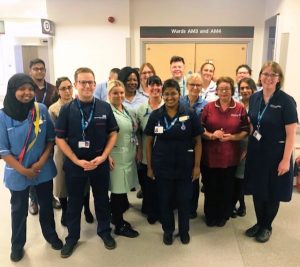 Our Wards
We have two 28 bedded wards that provide inpatient care for patients with a range of gastroenterological conditions.
AM3 caters predominantly for female patients and AM4 predominantly for male patients.
We have a dedicated team of nursing staff led by a Unit Matron and a Ward Manager for each ward. We work closely as a multi-disciplinary team comprising predominantly of nurses, doctors, pharmacists, dietitians, occupational therapists and physiotherapists.
We also have close links with our specialist teams to ensure that we deliver high quality, person centered care to all of our patients.
The senior nursing team are available to discuss any questions or concerns that you may have.
Our Ward Managers
Ward AM3: Sister Juliet Abin – Telephone 0161 276 3584
Ward AM4: Sister Ciara Lillis –  Telephone 0161 276 8672
Our Matron
Antony Southin – Telephone 0161 701 7423
Our Advanced Nurse Practitioners
Stacey Munnelly
Roja Thananki
Alex Gaskell
Visiting Times – Ward AM3/4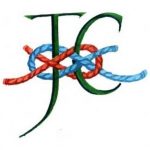 3:00pm – 5:00pm
6:30pm – 8:00pm
On AM3 and AM4 we do support John's Campaign and welcome carers of our patients with extra needs to visit outside of these times in order to improve their experience of being in hospital, should you wish to take advantage of this option please speak to the ward manager/matron or the nurse in charge.
Ward Contact Details
Ward AM3: 0161 276 3583 (ward clerk) / 0616 276 3598 (nursing station)
Ward AM4: 0161 276 4210 (ward clerk) / 0161 276 4778 (nursing station)