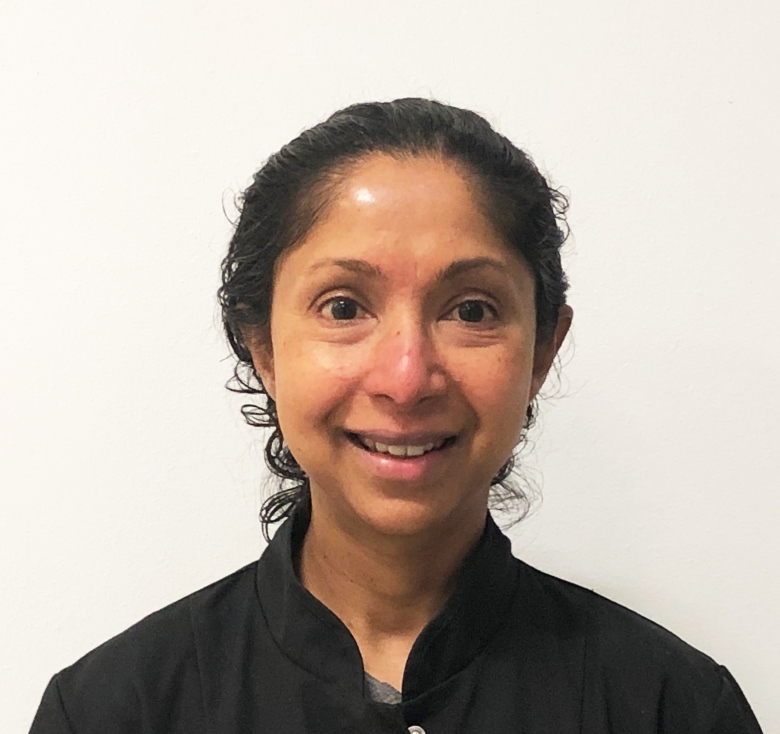 Dr Meena Rudralingam
Consultant in Oral Medicine and Paediatric Oral Medicine Lead
Qualifications
BDS(Wales) FDS RCS (Eng) MB BcHBAO(Belf) FRCS(Edin) FDS RCS in Oral Medicine
---
Special Interests
Paediatric oral medicine, medically compromised presenting with oral mucosal lesions, oral premalignant lesions and conditions.
---
Biography
Dr Meena Rudralingam graduated in Dentistry from Cardiff and in Medicine from Belfast before completion of Fellowships in Dental Surgery, General Surgery and Oral Medicine and appointment as a Consultant in Oral medicine in Manchester in 2007.
Clinical areas of particular interests include the care of patients who overlap with specialist Paediatric, Gastroenterology and Haematology practice. Locally as the Paediatric Oral medicine lead in the region, she led and developed a centralised Care pathway for managing Oral-Gastroenterology cases. She is the named referrer for all Haematology Oncology cases with oral complications and participates in Multidisciplinary clinics. She is also the dental divisional lead for the Resuscitation and Simulation services.
Dr Rudralingam has a particular interest in enhancing the delivery of high quality care through leading and engaging in Quality Improvement initiatives aimed at enhancing patient experience and outcomes. Between 2018 and 2019, she was one of the two finalists nominated under the Patient choice category for an MFT Excellence award.
Apart from her clinical roles, nationally, she is the Oral medicine Clinical Standards lead and represents Oral medicine on the Specialist Advisory Committee for the Additional Dental Specialties. She actively contributes towards teaching and training of all levels of dental staff and medical staff both locally and regionally at Section 63 courses. She is also an undergraduate and post-graduate examiner locally, externally and at the Royal Colleges.