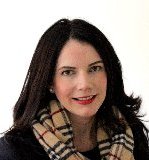 Dr Siobhan Barry
Consultant in Paediatric Dentistry; Honorary Clinical Teaching Fellow in Dentistry, University of Manchester
Qualifications:
Qualifications BDS NUI (Cork), MFDS RCS Dub, M Paed Dent Glasgow, DClin Dent (University of Leeds), FDS(Paed Dent), RCPS (Glasg)
Special Interests:
Dental care for the medically compromised child, in particular children with Autism Spectrum Disorder. Dental trauma.
Biography
Siobhan graduated from Cork Dental Hospital, in the Republic of Ireland in 2001, and worked as a general dental surgeon with the Health Services Executive for a year – providing dental care for children and adults with special needs. She then moved to the UK, where she worked as a Senior House Officer in Oral and Maxillofacial Surgery in both the University Hospital of North Staffordshire NHS Trust and the University Hospital of South Manchester NHS Trust. She spent five years working as a general dental surgeon with the Health Services Executive in the Republic of Ireland before taking an 18 month post as registrar in Paediatric Dentistry in Our Lady's Children's Hospital, Dublin – the largest Children's hospital in Ireland. She moved to Leeds Dental Institute in 2009, as a Specialist Registrar in Paediatric Dentistry and completed a Clinical Doctorate in Paediatric Dentistry through the University of Leeds, with a thesis entitled, "Improving Access and Reducing Barriers to Dental Care for Children with Autism Spectrum Disorder". She then completed an additional 2 years consultant training in the Leeds Dental Institute and was appointed as a Consultant in Paediatric Dentistry at the University Dental Hospital of Manchester in October 2014. She is a visiting academic at the Dubai College of Dental Medicine. She has presented at national and international conferences and published widely in peer-reviewed journals.