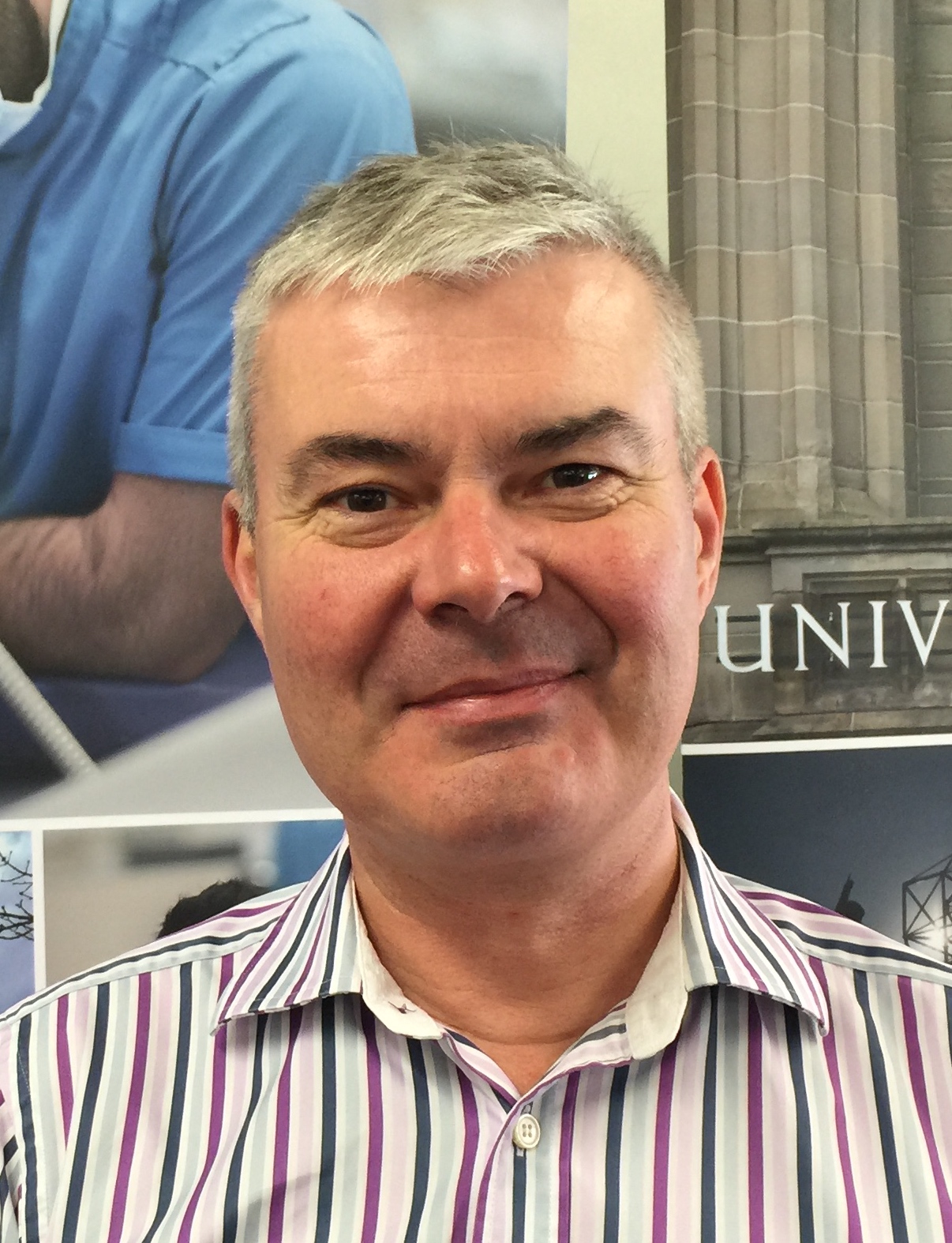 Professor Nick Grey
Professor of Dental Education and Honorary Consultant in Restorative Dentistry
Qualifications
BDS, MDSc, PhD, MFDS, DRDRCESEDd, MRDRCESEd, FDSRCS, FDSRSCEd, FHEA, NTF
---
Special Interests
Toothwear. Implant retained prostheses.
---
Biography
Professor Grey qualified from Sheffield in 1985 and then studied for an MDSc in Restorative Dentistry at Leeds. In 1990 he was appointed as Senior Registrar in Restorative Dentistry at Manchester and then appointed as Consultant in Restorative Dentistry in Edinburgh in 1994. He became Clinical Director of the Edinburgh Dental Hospital from 2007 to 2011. In 2004, he took up the position of Senior Clinical Teacher/Honorary Consultant, in Manchester and became Head of the School of Dentistry from 2007 to 2012. He was promoted to Professor of Dental Education and also Associate Dean for Teaching and Learning in 2009.
Dr Nick Grey is currently Head of the School of Dentistry and his main role is in teaching. His current theme is to explore new models of the delivery of teaching and learning for Student Dentists, to enhance their experience.
He has been heavily involved in the development of the new Manchester Dental Programme with an emphasis on the development of clinical competencies and adopting an outcome approach to the way teaching and learning is delivered. He has encouraged a team approach to teaching to broaden the learning experience for Student Dentists and is developing the philosophy of student teams involving all of the Dental Care Professionals. Recently, a collaboration with the Manchester Metropolitan University, who teach Students of Dental Technology has further enabled a team approach to teaching.
Nationally he is an examiner for Royal College of Surgeons and also a member of their Advisory Board in Restorative Dentistry.
He has lectured nationally and internationally and co-authored one textbook.
In 2007 he was awarded "Teacher of the Year" for his efforts in enhancing the learning experience for Students. As Head of School he has overseen the building of a State of the art Clinical Skills Facilty which places Manchester at the forefront in the delivery of high quality teaching resources