Emerge provide a welcoming, safe and calm environment for young people no matter who you are or where you come from. We are encouraged to speak about what's on our minds and how we are feeling without being judged. We are listened to, included in decision making and given opportunities to meet other young people who may have similar experiences.
At Emerge, everyone is encouraged  be their own individual person.
Written and developed by Young People who have come to Emerge.
Emerge 16-17 CMHT provide a wide range of community based mental health services, including risk and duty support, to young people aged 16 and 17 who live in Manchester or Salford.
We aim to provide a person centred, accessible and developmentally appropriate service to young people, who are struggling with their mental health to an extent that it is impacting on their daily living / functioning. Or for those who need further assessment to help understand their behaviour and or communication difficulties.
Face to Face Appointments At CAMHS Emerge 16-17 - COVID-19 Info
We are able to offer face-to-face appointments. Within this our priority is everybody's health and safety.
Before offering you a face to face appointment with us we will check that this is what you want and are happy to come in.
If that is the case, the day before your appointment we will contact you to make sure that you and everyone who you live with have been well (has no Covid 19 systems) or self-isolating, and to confirm that everyone here at Emerge is well and safe too.
If you do come in we will all need to stick to social distancing measures; so will need to keep to a two  metres distance between us and we will ask you to wash or gel your hands as you come into the building. We may also need to use of Personal and Protective Equipment (PPE), e.g. masks and gloves, along with following steps:
Face masks will be provided for you and any one coming with you, into the building. We will show you were to dispose of it when you're leaving (in the appropriate bins provided).
We have reduced the number of seats in the waiting area, to ensure you sit away from anyone else. Your support in social distancing in the build at all times is welcomed!
We have put in a one-way system so you come in one entrance and leave by another to reduce contact with other people (support social distancing).
We clean the room and wipe down anything we use with you during the session (like our blood pressure machines or scales) after use with disinfectant.
You can help us by washing or gelling your hands when you come into the building.
If an Emerge team member needs to come closer to you to (e.g. take your blood pressure, do any measures with you) they will wear appropriate PPE
So before you come to the appointment, please ensure that:
The Emerge team knows if you have any physical health conditions.
Neither you, nor anyone you live with has symptoms that could be due to Covid-19.
That just you come into the appointment (if you do need support to attend the session we can let one person who lives with you come in with you).
We need you to be on time for your appointment to keep every safe and so that we can maintain social distancing in the waiting area
If you have any queries about the above or any worries or concerns about attending, please give us a ring 0161 549 6055
Service Manager
Vicky Gillibrand
Consultants
Dr Louise Theodosiou Consultant Child and Adolescent Psychiatrist
Dr Sarah Stansfield Consultant Child and Adolescent Psychiatrist
Lead Psychologist
Dr Lynne Allerston Lead Clinical Psychologist
Access
Open Access for appropriate referrals.
Anyone who is concerned about a young person's mental health can discuss their concerns directly with the duty worker. By ringing 0161 549 6055
Location
Millennium Powerhouse, 140 Raby St Moss Side Manchester m14 4SL
Contact number
0161 549 6055 (Reception)
Email: Cmm-tr.emerge.cmft@nhs.net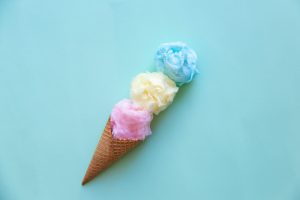 At Emerge we believe when young people feel respected, included, and free to be who they are, they are more equipped to thrive.
We welcome young people of all abilities, all ethnicities, all religions, all sexual orientations and all gender identities and expressions.
Welcome to Emerge – we are committed to young people celebrating being themselves.