The Family Support Service aims to offer practical and emotional support to families whose children are patients at the Royal Manchester Children's Hospital.
A child's illness and admission to hospital will often place great strain on families as they struggle to deal with their fears, anxieties and the actual practicalities of keeping family life together. By focusing on the needs of each individual family that comes into contact with us, we hope to offer a service that is accessible and is responsive to the changing situations that families experience.
Sadly, some children do not recover and we are here to provide an invaluable empathetic service to families at a time of extreme distress and sadness. We offer specialist advice around post mortems, retention of tissues, the role of the coroner, help plan funerals and support families as they try to deal with all the practical and emotional aspects of their child's death, both in the immediate situation and in the days and weeks to come.
How to contact us:
Please feel free to call in to the Family Support Centre on the Ground Floor, opposite the X-Ray Department, Royal Manchester Children's Hospital. You can also ask a member of staff to contact us on your behalf or you can telephone (0161) 701 8700.
We are based at:
Family Support Centre
Royal Manchester Children's Hospital
Oxford Road
Manchester
M13 9WL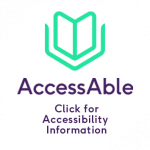 The Centre is open:
Monday to Friday 9.00 am – 4.30 pm
An answer machine is available so that you can leave a message.  Please leave your name and telephone number and your call will be returned as soon as possible.
Who we are
The team consists of:
Family Support Specialist Practitioners
Family Accommodation Support Staff
The Family Support Specialist Practitioners aim to
Offer a confidential, family-centred service to parents/carers with extended family members.
Support families in crisis.
Provide expert practical guidance and advice if needed. This includes liaising and providing correspondence for General Practitioners, Employers, Social Workers, Community Teams and Border Control.
Support and help families with accommodation, benefits, financial advice, including charitable funds.
Give families opportunities to talk things over with people who are not directly involved in the care of their child.
Liaise with ward staff on behalf of families.
Support families at important medical meetings if required.
Support families when their child's illness is terminal.
Provide Bereavement Support at the time of a child's death, and provide continuing support for as long as required. This may include signposting to relevant agencies within the community. We also provide information about the coroner's process, post mortems, appointments with the registrar and advice about funerals and counselling.
The Family Accommodation Support Team aim to
Where appropriate and when available, the hospital aims to provide emergency and short term accommodation for parents whose child is in the Critical Care area, either on the Paediatric Intensive Care Unit, High Dependency Unit or the Burns Unit.
Support parents on other ward areas who may need advice about accommodation.
Help with parents' immediate and ongoing needs, referring them to other services if appropriate.
Provide information about services and facilities such as the Ronald MacDonald House, car parking, shops and banks.