Welcome to the Paediatric Critical Care website for Royal Manchester Children's Hospital.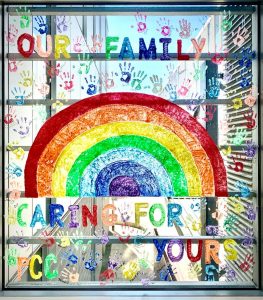 Having a child admitted to Paediatric Critical Care (PCC) is often a shock for parents, and can be bewildering as everything is unfamiliar. We have developed this webpage as a resource to help you find out about our service and to provide you with the information you need.
Please remember that everybody on the unit is here to help you and your child, and you should feel free to ask any questions or query anything you don't understand or are uncomfortable with.
We hope that you find the information useful. If you have any suggestions for improvement of the website please let us know.

Location
Royal Manchester Children's Hospital
Oxford Road
Manchester
M13 9WL
Contact numbers
Paediatric ICU: 0161 701 8000
Paediatric HDU: 0161 701 8200