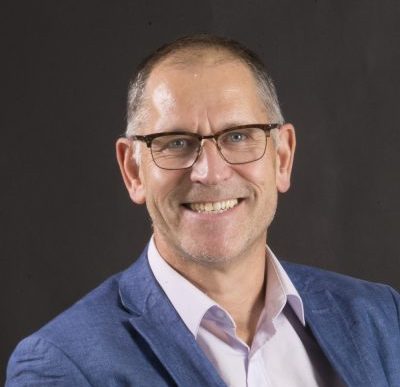 Mr John Bowen
Consultant Neonatal and Paediatric Surgeon
MB. ChB, FRCS (Paed), 
Special Interests: Neonatal Surgery, Gastro-intestinal Surgery, especially inflammatory Bowel Disease; Flexible Endoscopy; Surgery to support nutrition
NHS address Centre for Neonatal and Paediatric Surgery Ward79 RMCH Manchester M13 0JH
Secretary Linda Greenhalgh 0161 701 5194
Email NHS: john.bowen@mft.nhs.uk
General professional background
I graduated from Leeds University in 1986. I undertook General and Specialist surgical training in and around Manchester, Liverpool and Melbourne, Australia. I became a Fellow of the Royal College of surgeons of England in 1991, and obtained my Specialty Fellowship in 1996. I was appointed Consultant Surgeon to the Manchester Children's Hospitals in 1996, providing Specialist Surgery for infants and children in Pendlebury, Booth Hall and St Mary's Hospitals; and latterly in the new RMCH. I have extensive experience of managing babies born with general neonatal conditions, for example gastroschisis, complex oesopahgeal atresia, Hirschsprung's disease, and the problems of prematurity.
In the older child, I am recognised as the local 'expert' on surgical management of inflammatory bowel disease, and have a long experience of managing the constipated child, which includes diagnosing and treating late-presenting Hirschsprung's disease. I frequently manage babies, infants and children who require nutritional support, which might include performing gastrostomies or fundoplications. Vascular access procedures are a major component of the workload of a General Paediatric Surgeon; I may perform over 50 per year. RMCH is a 'Major Trauma Centre'.
Teaching and Training
I am an Approved Educational Supervisor for specialist Paediatric Surgical training. I am involved, in many capacities, with the University of Manchester. I present at local and national meetings on topics relevant to my practice. I sit on the Paediatric Surgery Specialist Advisory Committee of the GMC.
Memberships
I am a Fellow of the Royal College of Surgeons of England. I am a member of the British Association of Paediatric Surgeons (BAPS), and the British Society of Paediatric Gastro-Enterology, Hepatology and Nutrition (BSPGHN).
Management
As a Consultant of 20 years, I have contributed to numerous hospital committees and working groups. These have included:
Improving services for Young people with Autistic Spectrum Disorder.
Improving services for the non-communicating child, and the child with medical complexity.
Major Trauma Centre working group.
Children's Intestinal Failure Service.
Improving arrangements for 'Transitional Care'.
Surgical Representative Clinical Audit Group.
Surgical Representative Hospital Mortality review group.
I have been the Speciality Lead Clinician for Paediatric Surgery.
I have been the Clinical Director to the Ambulatory Services Directorate.
I am trained to participate in high level clinical incident inquiries.
Appraisal and CPD
My appraisals are up to date; I revalidated in January 2014. I conduct appraisals for Consultant Colleagues. I have attended a number of meetings over the last few years to update my Managerial skills, including Day services workshops, leadership training and problem analysis to deliver safer clinical systems; Leadership, and Change Management training. I have training in preparing medico-legal reports.
Medico-Legal
I produce 6-10 Medico-legal reports each year. These have included cases of personal injury, clinical negligence or criminal injury. I have attended court as an expert witness. Please email me at the above address for my T&Cs.
I hope you find this site helpful, both in understanding what might happen if we decide your child needs an operation, and deciding if I can help treat your child.
Why see a children's Specialist for your child's operation?
My entire practice, within the NHS, is based at the new Royal Manchester Children's Hospital. I am devoted to the care of children from birth to their teenage years, who often suffer with a wide range of medical problems, and who might require an operation as part of their treatment. It is said that children are not small adults. This is so very true. Their illnesses are different. The language they use and understand is different, and changes as they grow up. The operations they need can be different. I believe I speak their language, and understand their changing hopes, and fears, as they grow up.
I do not treat adults!
As a Specialist Paediatric General Surgeon, the range of problems I treat tend to be those problems that are not treated by my colleagues in other Specialities, for instance ENT, or Neuro-surgery or Orthopaedic Surgery etc. If you are not sure if I can help, please feel free to email me your enquiry and I will do my best to advise you.
I would be very happy to see you with your child in my Out-patient clinic at RMCH, held on Tuesdays. You can ask your GP to contact me at RMCH.
I would also be happy to offer you and your child private consultation at Spire Hospital, Manchester, in Whalley Range, or the Spire, Hale, clinic. Please email me at the above address for details of making an appointment;  I will require a letter of referral from your GP if I have not already seen you at RMCH.
What do I treat?
For general advice see "Your child's treatment/FAQ" below
Common General Surgical problems of childhood
Groin Hernia or hydrocele
Probably the most common operation that I perform is an operation to repair an inguinal, or groin, hernia, and hydrocele, which are technically the same procedure. Hernias are very common in boys, especially when they are born prematurely; although less common in girls, it is not a surprise if I see young girls with a hernia too. I always recommend a small operation to fix a hernia, and if your child is over a year of age I would recommend an operation if your child has a hydrocele too; sometimes a hydrocele will get better on its own in younger babies. Your child will usually have their operation as a 'day case' and under general anaesthetic. Complications are unusual after this operation.
Your child will be away from you for about 45 minutes
Umbilical, or tummy-button, hernia
Many babies develop a swelling behind the tummy button, or umbilicus, that protrudes when they cry. In the first few weeks after the swelling first appears, it can enlarge very rapidly, and this may really worry you. Many have got better by 3 or 4 years of age.
Umbilical hernias very rarely cause pain and I almost never see a child with a tummy button hernia that is causing emergency problems.
If we do agree that an operation is appropriate, I would plan to admit your child as a 'day case' and I carry it out under General Anaesthetic.
Your child will be away from you for about 45 minutes.
Complications are unusual after this operation.
Circumcision (removing the foreskin)
I usually circumcise boys because they have developed complications that might cause problems as they grow up. These complications are usually due to chronic infection, and include recurrent infections, a painful, bleeding foreskin or scarring that means I cannot pull the foreskin back when I examine your child. The foreskin is naturally tight in babies and young boys, this is not a reason to have your son circumcised.
Sometimes I am asked to carry out a circumcision on a boy because of cultural or religious beliefs. In this case the foreskin is healthy, but the operation is the same otherwise. I would prefer not to do this operation until your son is out of nappies as there is a higher chance of complications when your son is a little older.
Your son will have his operation as a 'day case' under general anaesthetic.
Your son will be away from you for about 45 minutes.
Sometimes, despite the most thorough technique, a few boys will develop a small bleed from the cut skin a few hours after the operation. If we cannot get this stop on the ward, it may be necessary for me to go back to the operating theatre with your son to put another stitch into the wound.
Undescended testicles and other testicular problems
Often, what your Doctor thinks might be an undescended testicle is actually a 'retractile' testicle. This does not require an operation, and I will talk to you about this in clinic. In some cases, your son will have a true non-descended or undescended testicle. This would require an operation for a number of reasons, we will talk about this at length in clinic; the operation would be carried out as a day-case admission, and your son will be away from from you for about an hour.
There are a number of other, usually minor, problems that boys will complain of related to their testicles. I may need to organise scans to help understand the problem, and some of these problems may need an operation to sort them out. We will discuss this in detail when we meet, and as the investigations proceed.
Lumps and Bumps
Children develop lumps and bumps under the skin, all over their bodies. The more common places for lumps to appear are in the  skin itself neck armpit groin breast arms and legs.
Do not worry, this will almost certainly NOT be cancer, which is incredibly rare in children. I will thoroughly examine the lump and since most are quite distinctive, I am able to tell what the problem is very quickly. Sometimes I might organize a scan to help understand the nature of the lump better. A lot of lumps can be very easily removed, and not only does this get rid of the 'problem', but means we can send it to the lab to be examined under the microscope.These operations always need to be carried out thoroughly, as some of these lumps can grow back if not completely removed.Most of these operations will only take about 45 minutes to complete.
Abdominal pain
This is a very common symptom in children and can be a cause of immense anxiety; when the pains are frequent or severe some children will miss a lot of school.In at least half of the children I see in clinic with recurring abdominal pains, no diagnosis is ever found and the symptoms eventually get better. I would say your child has suffered from 'non-specific abdominal pain'.
After you and your child have described the symptoms and I have asked a lot of questions, I will examine your child thoroughly. I won't do an intimate internal examination of your child in clinic. To help understand your child's problem, I might organise a number of tests including blood tests, XRays and scans and possibly an examination under a full general anaesthetic. I will of course explain everything as we go along.
Non Specific Abdominal Pain/Irritable Bowel Syndrome.
This is generally a diagnosis I use if I can find nothing abnormal to account for your child's symptoms.
Constipation
This is very common in children of all ages and is often associated with painful bowel movements (poo-ing), that only occur every few days. There is often blood on the poo, or the toilet paper when your child wipes their bottom. I can sometimes see a small abnormality outside the back passage that helps me explain the symptoms.
I usually recommend generous doses of laxatives to make the poo soft and comfortable to poo out. I may advise that you give your child these medicines for many months, which will cause no harm.
It can be difficult to tell you why your child suffers from constipation but it almost always gets better within a few months of getting the treatment right.
Acute appendicitis
This is an emergency condition that causes severe abdominal pain. The nature of the pain is very often not at all typical, and varies a lot between different children.Your child may be vomiting, and won't feel hungry. When I examine your child, I may find exquiste tenderness in the lower right hand corner of their tummy. Sometimes it can be difficult to diagnose acute appendicitis, and blood tests and scans might be helpful. Even then, a diagnosis might be difficult, and I will then re-examine your child every few hours to watch for changing features.
If your child has acute appendicitis, he or she will need an urgent operation to make them better. This does not need to be done in the middle of the night, and we would spend a few hours correcting any dehydration your child might be suffering. It is good to start antibiotics before theatre too. We will spend as much time as is necessary to explain what we intend to do, and to help you understand your child's illness.
You should expect your child to be in hospital for a least 48 hours after their operation.
Gall-stones, ulcers and indigestion
These are rare problems in children. To help make a diagnosis, I might organise blood tests, Xrays and scans; sometimes I will recommend an endoscopy (examination of the bowel with a flexible camera)
An operation is sometimes necessary; I will explain all of my findings to you, as well as my recommendations, as we go along.
Endoscopy- Gastroscopy and colonoscopy
A lot of the children that I look after will require an endoscopy at some time. Examination of the gullet (oesophagus) and stomach is called gastroscopy, and examination of the large intestine (colon) is called colonoscopy. Both are carried out under general anaesthetic.
To make sure I can get good and clear views of the large intestine, which is normally full of poo, I will send you some medicine to take the night before your child's examination. This is a very strong laxative and will give your child diarrhoea. I will make sure the instructions you need to understand this treatment come with the medicine. The next day, when I examine your child, there will be no poo to block my views.
Vomiting
Vomiting is a very common problem in childhood. Babies will often vomit frequently in the first few months of life (possetting). the vast majority of babies do grow out of this within 6 months or so.
There are many causes of vomiting. To help understand why your child is vomiting, I will ask a lot of questions, and examine your child. I may organise some blood tests, XRays and scans; endoscopy (examination with a flexible camera) may also help me.
Once I have made a diagnosis, I will discuss treatment options with you. Some of the problems I see are better looked after by a Paediatrician, or a Specialist Paediatric Gastro-enterologist (bowel specialist) and I will help you decide who I should refer you child to.
Some of the problems that make your child vomit can be treated with medicines, and sometimes I might recommend an operation. I will discuss this with you at length.
Pyloric stenosis
This is a relatively common problem in babies. It is caused by a thickening of the muscle that regulates how quickly your child's stomach empties into the rest of the intestine. This thickening causes a blockage, meaning the stomach cannot empty, and your child therefore vomits his or her feeds back.
I can usually diagnose the problem by feeling for the lump of muscle in your child's tummy, although I will sometimes organise an ultra-sound scan.It is always necessary to treat pyloric stenosis with a small operation. This will be carried out after we have corrected your child's dehydration with an intra-venous drip. The operation is never carried out as an emergency.
Inflammatory bowel disease
Crohn's disease and Ulcerative Colitis (UC) do occur in children, although these conditions are not as common as in adults. I recommend that your child is looked after by one of my Specialist Paediatric Gastro-enterolgy colleagues, although I work very closely with them if your child might require an operation as part of their treatment. There are many operations I might recommend, from removing diseased bowel, to operations to help your child take enough nutrition to fight their illness. We will meet to discuss this as frequently as is necessary to make the right decision, often with your child's Consultant Paediatric Gastro-enterologist with us.
Consent
This is an essential part of preparing your child for an operation; in fact unless we are treating a child as an absolute emergency, we cannot carry an operation without your permission. This involves you and I signing a form, and if your child is old enough, s/he can sign it too. We only sign this form when we have spoken about my recommended operation, and you feel you have enough information to allow me and my team to do that operation.Signing a consent form does not commit you to letting us operate, you can always change your mind, and ask more questions before finally allowing us to proceed.I will usually ask yo to sign the consent form in the clinic, giving you time to go away, and think about what I have said, and talk things over with people important to you. I will give you a copy of the form we have signed together, but I keep the 'master copy' and you do not have to bring your copy back with you when we do your child's operation.On the day of surgery, I will go through everything again, and give you chance to ask anymore questions. I will then re-sign the form to confirm we are 'good to go!'
Your child's treatment /FAQ
"A silly question is the one you did not ask!!".
I know families can find coming to hospital quite upsetting, and so forget all of the things they wanted to ask. Therefore, I suggest that you write down everything that you want to ask BEFORE you come to see me, either in clinic, or on the ward.
Please never leave a consultation with me feeling confused- always ask!
*Does every child I see need an operation?
NO! Just because I am a Surgeon does not mean that all children I am referred need an operation! For some conditions an operation might be part of the treatment, but part of my job is helping understand when an operation is NOT necessary. Quite a lot of my work is carried out in the Out-patient clinic only.
*Where do I have out-patient clinics?
All of my NHS out-patient work is carried out at RMCH; my clinics happen on Tuesdays *If my child needs an operation, where will it happen? Most NHS treatments are carried out at RMCH If I am treating your child privately, I will advise you where it is most appropriate for you child to have his/her operation; most children are very safely treated at the Spire Hospital, Manchester. However, if your child is very young, or has complex medical problems, I will organise an admission to RMCH.
*Will the nurses looking after my child be Registered Children's Nurses (RSCN)?
Yes, always at RMCH However, if your child is over 13 years of age in the Spire Hospital, care may be shared between an RSCN and Adult trained nurse. This will not affect the quality of care your child receives.
*Will my Child's Anaesthetist be a Paediatric Anaesthetist?
Yes always; I work with a Team of skilled Consultant Paediatric Anaesthetists who are experienced in anaesthesia for babies and children. I make sure that your child's anaesthetist has expertise appropriate to your child's needs.
*What if my child needs an Xray?
If your child needs Xray or scan I refer to Consultant Paediatric Radiologists based with me at RMCH; most children I see do not need Xrays.
*Or blood tests?
My Nurses in Out-patient or on the wards will take your child's blood although most children I see do not need blood tests either.
*Do we need Private Healthcare insurance for private treatment?
Not at all. More and more people without insurance are choosing to pay for Out-patient consultation or even surgical treatment ('self pay').
If you are insured I will give you details of your child's condition and treatment to make authorisation for treatment with your insurance company as smooth as possible.
Coming to hospital.
Coming to hospital can be distressing for everyone. How many parents would not swap places with their child when they see their child so vulnerable? I will do my best to ease all your anxieties by explaining as much as I can in a way that you all understand. If your child is very anxious, or has specific fears that will make their treatment very difficult, we are very fortunate to be able to get support from my Play Leaders, based at RMCH. If your child has an illness on the Autistic spectrum, please let me know before you attend hospital or Out-patients so that we can be in touch and devise a pathway of care individualised for you child.
*What about after my child's operation?
Most children I treat are admitted as 'day cases" that is, you will be admitted and discharged the same day
Please make sure you have plenty of Calpol or paracetamol at home- most operations I do mean that you child will be sore for up to 1 day after discharge from hospital. Generally I use dressings that will fall off after about 10 days. I sometimes will ask a District Nurse to pop in, or that you go to your GP, for a dressing change after a few days. I will discuss this with you after the operation. I generally do not advise you bath your child for 24 hours after the operation. After that I am happy to recommend a daily bath or shower.
Most children are ready for school 48 hours after their operation. We can discuss this in clinic before your admission. I do recommend older children avoid PE or sport at school for a week or two after surgery; in fact most children will find their comfortable level of activity as they recover, and I do not discourage you from letting your child do what they want.
*Will you send me some information to prepare for my child's admission to hospital?
Yes; our pre-admission team will confirm your child's admission a few days before the planned day. Please make sure you let us know that you are coming in; sometimes, when a family have not confirmed with us that they will be bringing their child for an operation, we offer the space to another child which can then cause upset to everyone if the first family arrive! We will also send you the important instructions about how to prepare your child for their operation- please read the carefully!
If your child is having a colonoscopy I will have sent you some 'Bowel prep'. You give these strong laxatives the night before your child's examination, and are meant to clear all of the poo from your child's large intestine so that I can get good views all the way around. Without the bowel prep, all I will be able to see could be last night's supper!
It is essential that your child has nothing to eat or drink for 6 hours before the intended operation time; s/he can have a glass of water no less than 2 hours before this time. I am very happy for your child to come to the operating theatre in his/her own clothes or PJs. Your child should wear a hospital gown if I am carrying out a colonoscopy.
Please do bring a favourite teddy or toy, but please don't bring many items as things get lost
*What happens when we arrive at the hospital?
One of my Nursing staff will introduce you to the ward.  My Nurses will ask some questions about your child to make sure we are prepared for the operation
You may be asked to choose a meal for after the operation
Your Anaesthetist will meet you and discuss the anaesthetic
Please ask all the questions you feel necessary
I will also be there to go through the operation again; I will go through the consent form with you again, and ask to to sign it if we did not do this in clinic already. Please do not sign this until you completely understand what I am planning (see above 'Consent').
I will give the chance for older children to sign the consent form too; although this is not a legal requirement, it does let your child tell us they understand what is happening to them
*Tell me what happens around the time of the operation
You will able to accompany your child to the anaesthetic room. This can be quite upsetting for some parents Once your child has been 'put to sleep', my nurses will accompany you back to the ward You will usually be apart from your child for less than an hourOnce your child is awake in the recovery room, you will be able to go over and fetch him/her back to the ward, with one of our nurses. I usually advise you to give your child some food, or a feed, when s/he is back on the  ward
Your child will be sleepy for couple of hours after the operation
Children often don't have a wee before they go home.
*What happens in the post-op period?
I hope to discharge your child within 2 or 3 hours after they come back to the ward from theatre after a 'day-case' operation
I will come and visit you on the ward as soon as I can after the operation to let you know how things went, and  discuss dressings, discharge, school, pain relief etc
A review in clinic (Follow-up) is sometimes necessary a few weeks after surgery. I will organise this before you leave hospital if I can. I will always write to your GP so that s/he knows what I have done, and if I want them to help with your child's post-op care. After some operations I will ask a District Nurse to pop in, or that you see your GP practice nurse.
My Nurses on the ward will also give you contact details before you go home in case you need to ring them
Getting in touch.
At RMCH, Linda is my PA, on 0161 701 5194
Email – linda.greenhalgh@mft.nhs.uk