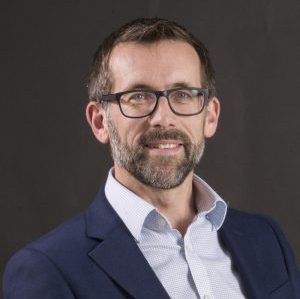 Mr Ross J Craigie
Consultant Paediatric and Neonatal Surgeon and Clinical Lead for Paediatric Surgery
---
Qualifications
BSc. Biomed. Sci. (Hons.), MBChB, FRCS (Paed.Surg.)
---
Special interests
Paediatric cancer surgery, Pancreatic surgery for congenital hyperinsulinism, neonatal surgery
---
Biography
Ross has been a consultant paediatric and neonatal surgeon at the Royal Manchester Children's Hospital since 2010 and is currently the clinical lead for Paediatric Surgery. He graduated from the University of Aberdeen in 1999 and before higher surgical training in paediatric surgery in Liverpool and Manchester, he spent four years in basic surgical training in Aberdeen, Inverness and Glasgow.
His clinical interests include paediatric oncology surgery and he is a surgical committee member of the European Paediatric Soft Tissue Sarcoma Study Group (EpSSG) and a member of the National Sarcoma Advisory Panel. He is the pancreatic surgeon for the Northern Congenital Hyperinsulinism Service at RMCH, one of only two centres in the UK that offer this service. Ross also provides general surgery of childhood at RMCH and at Stepping Hill Hospital, Stockport.
His clinical research interests have resulted in the publication of over 37 papers on a wide range of children's surgical conditions and numerous presentations both nationally and internationally. He has written a number of chapters in the Oxford Textbook of Fundamentals of Surgery.
Contact: Linda (secretary) on 0161 701 5194.