Our team is part of the Manchester Child and Adolescent Mental Health Service for Looked After Children (CAMHS LAC) and works with young people in the care of Manchester local authority up to the age of 18 years, who have severe learning disabilities and/or autism and there are concerns about their mental health, emotional wellbeing or challenging behaviour, and they are accommodated outside the City of Manchester.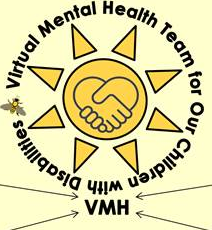 We are a multi-disciplinary team offering needs-led care, underpinned by Person Centred and Positive Behaviour Support approaches, to ensure the young person is at the centre of everything we do.
Service Lead
Liz Bailey, Principal Clinical Psychologist
Access
Referrals can be made by children's services staff (e.g. Social Worker), healthcare staff (e.g. GP, paediatrician, LAC Nurses), or parents/carers; as long as whoever hold parental responsibility agrees. Referrals can be made via the standard referral form and emailed or posted to Liz Bailey at The Winnicott Centre. We warmly welcome professionals to call to discuss any potential referrals.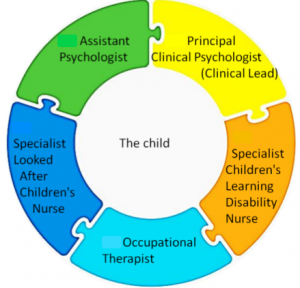 Anyone who is concerned about a young person's mental health can also discuss their concerns directly with a worker on the team.
The Winnicott Centre
195-197 Hathersage Road
Manchester
M13 0JE
Tel: 0161 701 6880
Opening Hours
The service currently operates from Monday to Friday during the hours of 9.00 am and 5.00 pm (excluding bank holidays).
Location
We are a city-wide team located across the Manchester CAMHS bases, but work mainly across community settings (e.g. home, school) and virtually via video link and tele-conferencing.