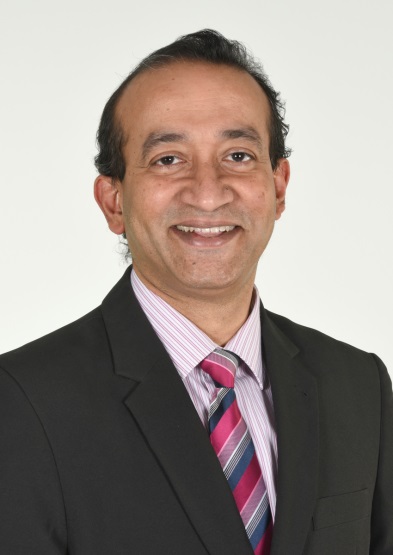 Mr KS Rammohan
Thoracic Surgeon
MBBS, MS, DNB (Gen Surg), FRCS (Gen Surg), FRCS (C Th)
I graduated from the University of Madras, a 162 year old University in India and subsequently completed my training in General Surgery.  This culminated in my FRCS from Edinburgh in 1996.  I was a Cardiothoracic trainee on the Welsh rotation with specialist Thoracic training in the North West.  Following my FRCS in Cardiothoracic surgery, I embarked upon an international fellowship in minimal access surgery in Canada during which I was appointed to my Consultant post at Wythenshawe.  I have been a Thoracic Surgical Consultant in Manchester from 2011.
My passion is minimal access surgery having resurrected our VATS lobectomy programme at Wythenshawe Hospital. Over 75% of  my patients with early stage lung cancers have "keyhole surgery" which is also used for thymectomies, diagnostic lung and pleural disease, management of trauma and sepsis in the chest, chest wall deformities, disorders of the diaphragm and treatment of emphysema.
I was the Audit lead for Thoracic surgery at Wythenshawe for 7 years and am currently the National Deputy lead for Audit for Thoracic surgery.  My nonsurgical areas of interest are Medical Education.  As the Royal College Tutor, I oversee the Core Trainees at Wythenshawe and am part of the panel of Question Writers for the FRCS (C-Th) examination.  Clinical Governance, Quality Improvement and the Medicolegal aspects of the speciality are my other interests.
My other affiliations/roles include – President of the Cardiothoracic Section, Royal Society of Medicine; co-chair of the Optimal Treatment Pathway for Lung Cancer, GM Cancer and a member of the National Thoracic Surgical Sub Committee reporting to the Executive.
Music, dance, organising and compering community events are my recreational interests away from work.