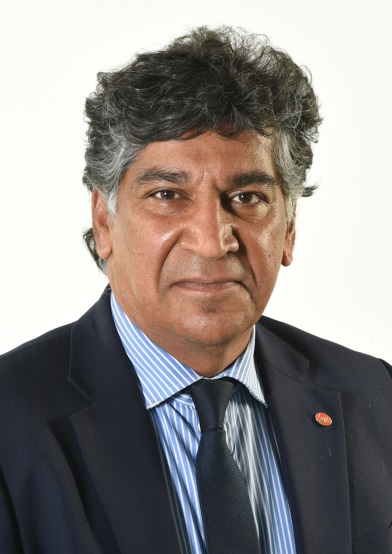 Mr Rajesh Shah
Thoracic Surgeon
MBBS, MS, FRCS (Ed), FRCS (Glasgow), FRCS (C-Th), FFCP, FECTS
I am a Consultant Thoracic and Lung Transplant Surgeon at Manchester University Hospital NHS Foundation Trust since 2003. I am also an Honorary Senior Lecturer University of Manchester.
I was the Clinical Director of the cardiothoracic, cardiology and transplant services (October 2013 – October 2018), the specialty lead in thoracic surgery (2010 to date), chairman of the multidisciplinary thoracic service development group, clinical lead for development of interventional airway disease management service, reviewer for the National Cancer peer review programme, thoracic surgery lead on the Manchester Cancer Board, clinical lead for SMUHT for centralisation of thoracic services in Manchester, clinical lead for the 'enhanced recovery in thoracic surgery' program, and I led the organisation of single site Northwest Sector MDT for Lung cancer serving a catchments population of approximately one million. I am the academic lead for thoracic surgery and I regularly teach on educational courses.
I have also been on the BTS (British Thoracic Society), SCTS, and NICE advisory groups. On an international platform, I have been involved with the European Society of Thoracic Surgeons as SCTS representative and a member of the programme committee.
My clinical interests include complex lung surgery, mediastinal and chest wall tumours, lung transplantation, and airway interventions.