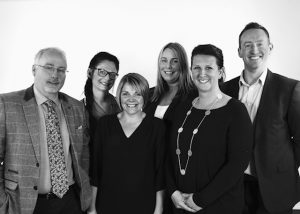 The lung team at Manchester University NHS Foundation Trust (MFT) were named winners in the Acute or Specialist Services Redesign category, for their innovative work to enable earlier diagnosis of lung cancer, at last night's HSJ Awards in London.
The RAPID programme which stands for 'Rapid Access to Pulmonary Investigations and Diagnosis' is a new project launched by the lung cancer team based at Wythenshawe Hospital to dramatically reduce the time taken to complete investigations for patients where there is any suspicion of lung cancer.
Richard Booton, Consultant Respiratory Physician and Clinical Director for Thoracic Oncology at Wythenshawe Hospital, said; "We are delighted to win this prestigious award and to be recognised for the RAPID Programme which has significantly reduced the lung cancer pathway time.
"Lung cancer is the biggest cause of premature death in Greater Manchester, claiming more lives than any other disease or all cancers combined, which is why the multidisciplinary lung cancer team at Wythenshawe Hospital redesigned pathways to enable speedier diagnosis and treatment of this condition."
The aim of the RAPID programme is for all patients to have a clear diagnosis, of lung cancer or not, within seven days of referral. The RAPID programme is for any patient where lung cancer is a possible explanation for symptoms or for an abnormality found on a chest X-ray or CT scan.
The Programme has enabled next day access to CT imaging following a suspected referral for lung cancer and if cancer is confirmed, this is reported the same day. Any subsequent tests are scheduled in a single visit where possible.
Following the introduction of the RAPID programme, around 45% of patients now start treatment within 28 days; 82% within 50 days; and 94% within 62 days. When cancer isn't present, this can now be confirmed on the day of the CT scan – previously, it took an average of six days.
Wythenshawe Hospital's Macmillan Breast Cancer Rehabilitation team, were also nominated in the Acute or Specialist Services Redesign category and their Breast Cancer Rehabilitation Project was shortlisted for the Improving Care with Technology category at the HSJ Awards.