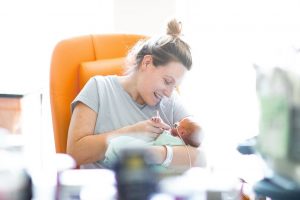 Colleagues from across MFT are currently featuring in an NHS Heroes series in the Manchester Evening News over the coming weeks.
The 'Your Lives in Their Hands' series will shine a light on people who play life-saving roles in the NHS or those who are pioneers in their field.
The most recent feature covered Consultant Neonatologist, Dr Ngozi Edi-Osagie who works on the Newborn Intensive Care Unit at Saint Mary's Hospital.
Find out more and look out for more MFT colleagues from across the Trust in future editions.