Patients at the NHS Nightingale Hospital North West are being kept in touch with their loved ones thanks to a dedicated team of redeployed and returning nurses.
The Family Liaison Team, led by nurse Judith Ellis OBE, who has returned to the NHS after her retirement, work directly with patients and their families to help them feel connected to one another, and make sure everyone gets care tailored to their own individual needs, likes and dislikes.
From facilitating video calls with family and friends, to delivering each patient with their favourite newspaper every morning, the Family Liaison Team makes sure everyone gets the personalised care they deserve, despite while rules to protect families from the virus meaning they are unable to visit in person.
As soon as patients arrive at the hospital a member of the Family Liaison Team rings a chosen close relative to reassure them that the patient has safely arrived and chat to them to learn about the patient's life before they began hospital treatment for Covid, in order to personalise care whilst at the NHS Nightingale Hospital North West.
The team complete a 'What Matters to Me' poster to place over the patient's bed which can then be used to help the clinical team motivate, occupy and distract the patients, aiding their recovery or, in a few cases, supporting them at the end of life.
Judith said: "Normality of life is in a small way returned with favourite TV programmes watched, regular newspapers or magazines brought in, and you will often hear patients singing along to musicals or the radio.
"The Family Liaison Team ensures daily contact between every patient and their family, and it is so moving and humbling to witness the joy, relief and sometimes raw emotion of patients and families when they see each other on the iPad video screens. For some it is the first visual contact they have had since the patient was admitted to hospital with Covid.  Communication is vital for all patients' recovery.
"We have a team of nine people working seven days a week to support patients and their families, made up of Foundation Dentists and Foundation Dental Therapists who have redeployed to the site, and have great skills in working with individuals to co-ordinate really personalised care"
The team also works with families to bring in items like photos and trinkets that will help patients feel more at home, and makes sure spare spectacles, hearing aids and dentures can be brought to them.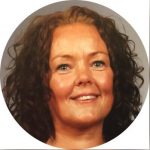 Justine Theaker, Allied Health Professions Lead at NHS Nightingale Hospital North West, said: "We all work as one team here at the Nightingale, and we are all focused on getting our patients back to health and home to their families.
"The Family Liaison Team plays an absolutely vital role. A lot of our patients have been in hospital for many weeks before they arrive on our wards, so getting psychologically ready for rehabilitation and discharge is really important.
 "Our team of physiotherapists, occupational therapists and speech and language therapists work through individualised programmes with patients to slowly get them back on their feet and back to doing all the things they did before they fell ill.
"It's very rewarding to see the difference we all make together, and a really emotional moment every time a patient goes home."
 Patient Audrey Hulse, 85, from Crewe, who was discharged from the NHS Nightingale North West on Sunday, was able to video-call her son and see his face for the first time while she was at the hospital.
 She said: "It's like being in a hotel. I have been comfortable and looked after very well – everyone has been so kind."