Staff at the NHS Nightingale Hospital North West have paid tribute to the Manchester hotels giving them a home-from-home while they work to help patients recover from Covid-19.
Native Manchester and Whitworth Locke have both provided free-of-charge accommodation to hospital staff who live too far away from the centre of Manchester to travel in every day, or live with vulnerable people.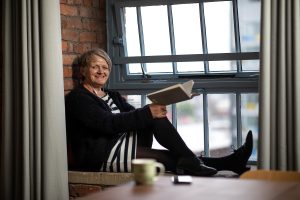 Claire Shepherd, Head of Governance at the NHS Nightingale North West hospital, and Judith Ellis, Family Liaison Team lead, have both been staying away from home every week since the beginning of April.
They and other colleagues were welcomed by Native Manchester Aparthotel, Ducie Street.
Claire said: "The staff at Native really have been the carers to the carers. Not only have they opened their beautiful rooms for us to use free of charge, they have been so welcoming and attentive.
"The staff are real unsung heroes. By doing such an amazing job and looking after us so well, they have enabled hospital staff to fully focus on our job – getting people who have had severe Covid-19 get back on their feet."
Judith and many other staff have moved to the Whitworth Locke aparthotel in the last couple of weeks as maintenance work starts at Native. She was so grateful for their hospitality that she penned a poem to say thank you.
She said: "The Native staff could not have been more welcoming. They made every effort to truly make Native a home from home which made being away from friends and families so much more bearable.
"The rooms were lovely, the service to replace linen and other essentials was so efficient and every day I was greeted home by name and with a truly interested enquiry about my day and indeed my health and welfare.
"I live quite a distance away from Manchester so it is great to be able to relax somewhere so comfortable at the end of my shifts."
Ivy Kusaloka (24) from Preston, and Chloe Dilworth (21) from the Wirral, have been staying at Whitworth Locke, Princess Street, for just over a month, while they serve as clinical support workers at the temporary hospital.
Ivy said: "I can't drive, so travelling in from Preston every day to work on the wards would have been really impractical, and I also want to do everything I can to protect my dad, who is in a vulnerable group. Being at Whitworth Locke has made it much easier.
"It's beautiful, really homely and cosy, with the added bonus of a hotel vibe. There have been quite a few of us staying here so I've made new friends, and was able to get to know staff already working on the wards before I started my first shift.
Chloe added: "The manager has put on quiz nights for us which has helped us all get to know each other, and make sure we don't get bored. I didn't know anyone at first, but I've developed some really great friendships.
"I wanted to work at the Nightingale to help people rehabilitate and recover from Covid 19 because my grandad died from the virus, so it's very personal for me. It's such an emotional moment every time we clap a patient out as they leave us to go home. The provision of this accommodation has made it possible for me to be part of that."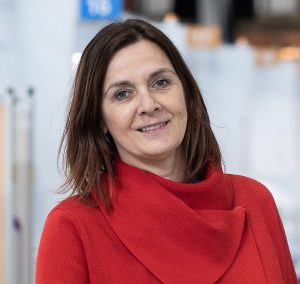 Juliette Cosgrove, Chief Nurse and Deputy Chief Executive, has stayed at both Native and Whitworth Locke since she began working on the set up and design of the NHS Nightingale Hospital North West in late March.
She said: "At the beginning of my time at the Nightingale there was a lot of uncertainty about what would happen but being able to stay so close to work and with my colleagues who were in the same position made a real difference to my morale and well-being.
"The staff at the Native were fantastic and the accommodation is so beautiful. When I moved to Whitworth Locke I was also really well cared for and have been able to share some socially distanced vegan pizza which is a specialty of theirs. I'm extremely grateful to both hotels for stepping up to look after me and my colleagues."
Both hotels answered the call from Manchester University NHS Foundation Trust, which oversees the Nightingale North West, to support staff accommodation.
Jacqui Griffiths, General Manager at Native Manchester, said: "Our team were very keen to  support the NHS and other key workers. It was nice for us to be able to jump I, help, and do our bit, especially during the worst of the pandemic crisis.
"What was really surprising and touching for us was that the NHS staff staying here kept finding the time to drop off flowers and chocolates for the team – they were working so hard but still managed to find time to do that. They are all really caring, lovely people and it was a pleasure to have them here at Native.
Matt Brierley, General Manager at Whitworth Locke, said: "We pride ourselves on being a community focused business providing soulful hospitality to our guests who want a home-from-home experience so we were honoured and humbled to support the NHS colleagues sacrificing so much to help others.
"The NHS colleagues who have used Whitworth Locke are certainly part of the family and welcome back anytime they wish. Thank you for everything you have done – it's been a pleasure being in this together."