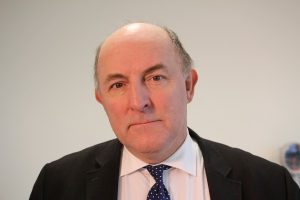 Manchester cancer researcher Professor Gareth Evans was recently recognised for his work in advancing women's health, after receiving a prestigious honorary fellowship by the Royal College of Obstetricians and Gynaecologists (RCOG).
RCOG has over 16,000 members around the globe and is dedicated to improving women's health through research, innovation and clinical practice.
The fellowship is awarded to distinguished people outside of the field of obstetrics and gynaecology who have demonstrated major contributions and scientific advancements through research or clinical practice.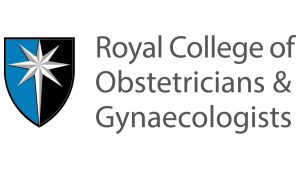 Professor Evans is a Consultant in Genomic Medicine at Saint Mary's Hospital and Wythenshawe Hospital's Nightingale Centre, both part of Manchester University NHS Foundation Trust (MFT), where he cares for women diagnosed or at risk of breast, ovarian and womb cancer.
Gareth is also Professor in Medical Genetics and Cancer Epidemiology at The University of Manchester (UoM), and Cancer Prevention and Early Detection Theme Lead for the NIHR Manchester Biomedical Research Centre (BRC).
Through these roles he has led major studies on genetic risk around breast cancer, including the PROCAS study – which gives women a risk score on their chance of developing the disease in the next decade. Gareth has also made extensive contributions to academic publications – recently publishing his 1000th paper – including 851 peer reviews, 56 books or chapters, and 93 reviews, letters or editorials.
Professor Evans said:
"This is massive honour to have been elected by the Royal College of Obstetricians and Gynaecologists. Since it was first established in 1931, the fellowship has brought together so many distinguished people from across a variety of professional backgrounds. All have shared the same drive and commitment to improving women's health, and I'm proud to join their ranks through my work to improve care and treatment around women's cancers.
"I will continue to dedicate my work to improving the prevention and early detection of cancer in women, particularly those most at risk in the general population. I hope this honour from RCOG will allow me to educate and encourage those working in gynaecology to follow a similar path and to share my passion for research."
He was nominated for the award by Professor Emma Crosbie, Consultant Gynaecological Oncologist at Saint Mary's and Professor of Gynaecological Oncology at UoM. Together their collaborations into cancer early detection research have seen almost 40 peer-reviewed papers published in the last four years, including most recently with the PETALS study on womb cancer. She said:
"Gareth is a fantastic clinician scientist and has made huge contributions to improving women's health from providing high-quality evidence to support changes in clinical practice, to setting up world-class services and mentoring aspiring clinicians and researchers. I'm so proud to work with him. He will be a fantastic ambassador for the RCOG."
Dr Edward Morris, President of the Royal College of Obstetricians and Gynaecologists, said:
"I am delighted to welcome Professor Evans as an Honorary Fellow of the College in recognition of his significant contribution to women's health. Among his many achievements, his work has undoubtedly saved many lives from BRCA-associated cancer, both by enabling cancer prevention strategies but also by defining women's eligibility for targeted chemotherapy.
"Gareth is and will continue to be an inspiration to scientists and clinicians working in cancer genetics and we look forward to working with him on strategies to prevent, diagnose and treat gynaecological cancer."
In 2019 Professor Evans was also appointed Manchester's co-director of Cancer Research UK's (CRUK) International Alliance for Cancer Early Detection (ACED), while in May 2020 he was elected to the Learned Society of Wales.