The final stage of the long-held ambition to provide a Single Hospital Service for patients in the City of Manchester and Trafford has been successfully completed.
Today, (1st April 2021) North Manchester General Hospital (NMGH), previously part of Pennine Acute Hospitals NHS Trust, has formally joined Manchester University NHS Foundation Trust (MFT).  This follows on from a 12 month period since 1st April 2020, during which time MFT has been responsible for the delivery of services at NMGH through a management agreement.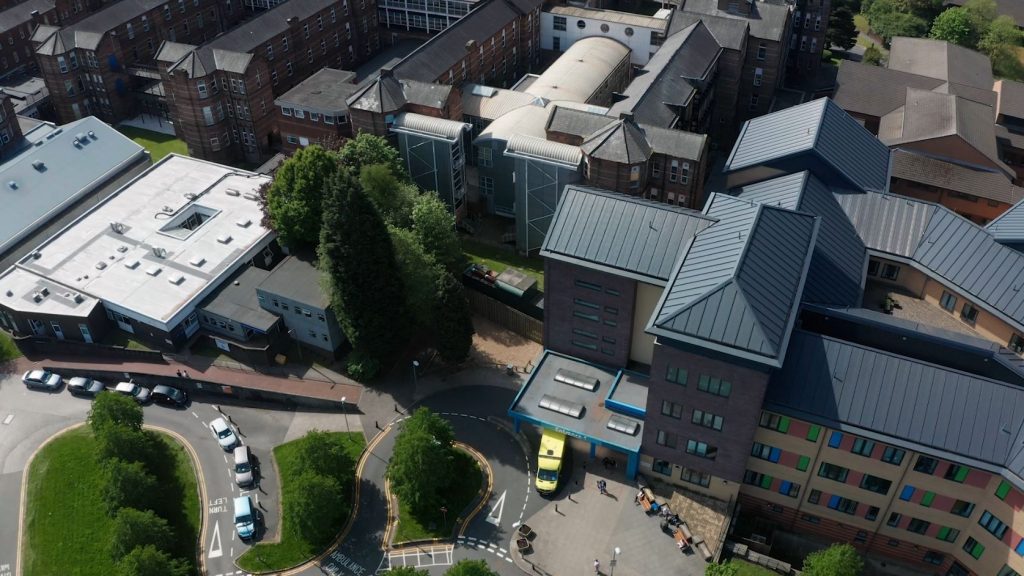 The first stage of creating a Single Hospital Service was the establishment of MFT through the merger of Central Manchester Hospitals NHS Foundation Trust (CMFT) and University Hospital of South Manchester NHS Foundation Trust (UHSM) in 2017.
Extending the benefits of MFT and building on the existing expertise at NMGH will enable the provision of better, safer and more consistent care to the people of Manchester, Trafford and wider communities.
Sir Michael Deegan CBE, Group Chief Executive of MFT, said; "Today marks a significant milestone in our five-year journey and is the final step in creating a Single Hospital Service for the people of Manchester and Trafford.
"Welcoming NMGH into the MFT Group is a tremendous achievement, and I want to thank everyone who has worked so hard to deliver this ambitious plan while continuing to care for patients throughout the COVID-19 pandemic.
"Our priority for today, as always, is to maintain patient safety by ensuring services at NMGH continue to run smoothly. There will be no immediate changes to the way services are provided, and patients will continue to receive care from the same staff in the same locations."
Kathy Cowell OBE DL, Group Chairman of Manchester University NHS Foundation Trust said; "As part of MFT, NMGH will continue to play a key role in developing and extending the excellent services it provides to the local community. NMGH has a strong legacy and together we can ensure it has an outstanding future as part of the MFT family."
Last month, Manchester City Council Executive endorsed plans to transform the North Manchester Hospital site to create a new sustainable health campus located at the heart of its community.
The NMGH redevelopment is one of 40 hospital rebuilding projects identified to receive funding under the government's New Hospitals Programme for England.  It has already been allocated £60m for site preparation work.