Rev Charles Kwaku-Odoi, MFT Governor for Inclusive Community Groups has been appointed as a Deputy Lieutenant of Greater Manchester.
Rev Charles was appointed by the Lord-Lieutenant Sir Warren Smith JP last month and joins a team of Deputy Lieutenants who serve the communities of Greater Manchester, assisting the Lord-Lieutenant in carrying out his role as The Queen's representative.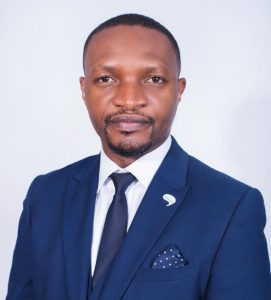 Rev Charles said: "I am incredibly delighted and honoured to be appointed as a Deputy Lieutenant (DL) of Greater Manchester, I look forward to serving alongside Sir Warren and other DLs.'
As well as an MFT Governor, Rev Charles is the Chief Officer of the Caribbean and African Health Network (CAHN) and co-chair of the MFT-CAHN Partnership. He sits on local and national governance boards including Faith Network for Manchester, Macc (Manchester Community Central), Greater Manchester Voluntary Community and Social Enterprise (VCSE) Leadership Group, Coalition of Race Equality (CORE) organisations and Race and Health Observatory (Engagement Stakeholder Group).
Charles works to bring equity and fairness across a range of important health and wellbeing issues for people of the Caribbean and African Diaspora. He is involved in work that influences the research, policy and practice agenda at local, regional and national levels. His special interest includes Organ and Blood Donation, civic and democratic participation, Female Genital Mutilation, HIV, Domestic Violence, Modern Slavery, Hate Crime, and Forced Marriage.
Well done and good luck to Rev Charles on this prestigious appointment.