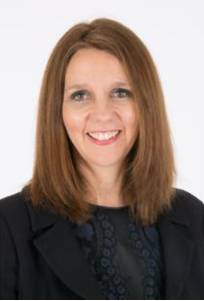 The Group Chief Pharmacist at Manchester University NHS Foundation Trust (MFT), Charlotte Skitterall, has been appointed as a Fellow of the Royal Pharmaceutical Society. The prestigious honour is something to be celebrated, as it is the highest honour given to a member, and a great achievement for Charlotte, who has worked at MFT, and its predecessor Trust for 25 years.
The Royal Pharmaceutical Society aims to give pharmacy a clear, strong voice, in all healthcare discussion and decisions across Britain. They champion the profession and are also internationally renowned as publishers of medicine information.
Charlotte said; "I was thrilled. You must be nominated and seconded by current Fellows and I had no idea who had done this on my behalf, making it a lovely surprise. I have since found out it was the Head of the School of Pharmacy at Manchester University, seconded by the Chief Pharmaceutical Officer for England, Keith Ridge, so I was extra pleased upon hearing this.
"As well as the collaboration with the UoM, I think it was awarded in recognition of the work I have done as chair of the National Medicines Optimisation Clinical Reference Group. I also supported the National Pharmacy Task and Finish Group for Covid Vaccine deployment."
Tim Keeler, Chief Executive of CSS at MFT, added; "We are extremely proud of Charlotte's success and this is a great accomplishment for her and her dedicated work."
The MFT Pharmacy team tweeted, showing their support and admiration for Charlotte; "Charlotte is an inspirational leader to our service and our profession. Congratulations Charlotte."