People across Greater Manchester are being asked to play their part in helping vital research into new COVID-19 treatments.
The national 'AGILE' platform aims to fast-track potential new coronavirus therapies through early phase clinical trials to help find drugs which can prevent people who contract the virus from becoming severely ill.
This ground-breaking study opened at Manchester University NHS Foundation Trust (MFT) today, 6 August, with researchers actively recruiting participants to one arm of the study, being run from Manchester Royal Infirmary (MRI), with a second arm to open at Wythenshawe Hospital in the coming months.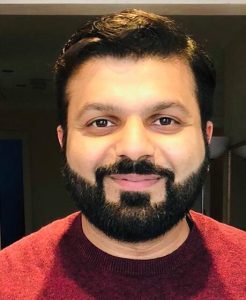 Dr Shazaad Ahmad, Consultant Virologist within the Manchester Medical Microbiology Partnership, is Principal Investigator of the MRI arm of the study, which is trialling the drug, Molnupiravir.
An experimental antiviral that is taken orally, in pill form, Molnupiravir is being developed for the treatment of infections caused by RNA viruses, specifically for COVID-19, as well as other infections, including influenza.
Dr Ahmad said: "The UK's COVID-19 vaccination programme has been impressive and has led to a decrease in infection and hospitalisation rates. However, it will not eradicate COVID-19 infections entirely, and it is therefore essential that we continue to find treatments for those people who do contract the virus to prevent them from developing severe disease.
"In order to carry out this vital research, we rely on volunteer trial participants to help us see which treatments will be most effective – which is why we asking people across Greater Manchester to consider taking part in the AGILE trial."
At MFT, both arms of the study will be delivered within the NIHR Manchester Clinical Research Facility (CRF), which provides a dedicated space and a safe, quality-assured environment, for delivering early phase research – and is therefore perfectly positioned to deliver cutting-edge research like this.
To find out more about this trial, please contact the AGILE study team at Manchester Royal Infirmary via: CST2.agile@mft.nhs.uk.