Looking to explore an alternative method of birth control? Consider being part of ground-breaking research taking place at Saint Mary's Hospital.
The NES/T study is investigating whether daily use of a hormone-based gel is an effective method of contraception for men – in what could be an historic medical breakthrough and allow men and women to take equal responsibility for birth control in future.
Saint Mary's Hospital, in Manchester, is one of only two UK sites where the global study is taking place. Participants in the NES/T trial must be:
in a monogamous relationship (exclusive, with one partner) for more than 12 months
in heterosexual relationship (with someone of the opposite sex)
between 18 and 50-years-old (men)
between 18 and 34-years-old inclusive (women).
For more information about taking part in the NES/T study, contact the trial team via: contraceptive.trial@mft.uk or 0161 276 3296.
More about NES/T
Dr Cheryl Fitzgerald, Consultant Gynaecologist at Saint Mary's Hospital and study lead at our Trust, said: "The NES/T gel is a hormone-based treatment designed to reduce sperm production, without affecting libido, and works in a very similar way to the female pill.
"It contains a mixture of progestagen and testosterone – the progestagen 'switches off' sperm production and the testosterone compensates for the drop in testosterone this causes – which could otherwise result in unpleasant side-effects.
Anything that gives people more choice has to be a good thing. The only contraceptive options available for men currently are condoms or vasectomies, and a lot of women struggle with their contraception."
The study will involve approximately 420 couples worldwide, with many having already taken part in Manchester since the study opened at Saint Mary's Hospital in April 2019. (Participants are compensated for their time, £75 per visit).
How the study works
Men participating in the trial are required to rub the gel into their shoulders or chest area once a day. The gel is clear and is quickly absorbed into the skin.
For up to 20 weeks, couples are required to continue using their normal contraceptive method, in conjunction with the hormone gel. Then, when the male partner's sperm count has fallen below the required level, couples will be asked to rely on the gel as their sole form of contraceptive for the following 12 months.
There is then a 'recovery phase', which can last up to six months, during which the study team carries out follow-up appointments to ensure the male participant's sperm levels have returned to normal.
Potential risks
Dr Fitzgerald stressed that while no contraceptive method can be considered 100 per cent effective, the chances of unplanned pregnancy for couples taking part in the trial are very low.
"The gel has shown to be really effective and safe in early trials and, so far, we are seeing very few side effects."
Participant stories
Two couples who have been part of the research at Saint Mary's Hospital – Lewis & Jessica and Dan & Emily – shared their experiences of taking part in the study as part of a BBC Morning Live feature.
Filmed in early 2020, prior to lockdown and social distancing, and first broadcast in March 2021, you can watch on BBC iPlayer here, from 30 minutes.
Lewis and Jessica, who are 25 and 22 respectively, have been relying on the gel as their sole form of contraception since October 2020.
Lewis said:
I'm excited to be taking part in this trial, as by doing so, we could potentially be helping millions of other people in future.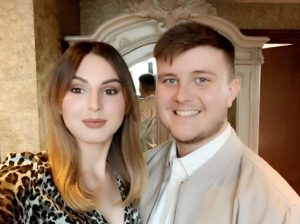 "Jess struggled with the pill, so we were really interested when we saw the study advertised. We discussed it and decided to apply. Thankfully we did and we were accepted as it has been a positive experience for both of us.
"I have been applying the gel every day since we re-started the trial after the initial lockdown in 2020 and we have been solely reliant upon the contraceptive since October 2020. The application of the gel very quickly became part of my daily morning routine."
Dan and Emily, who are 34 and 31 respectively, completed the trial in May 2021 and, as they always intended, are now trying for a baby.
Emily said:
It's nice that science has moved forwards to the extent that men and women can share responsibility for contraception – and this research is empowering from the stance of a woman.
"It's quite an antiquated view that men can't be trusted to take responsibility and it's so often left to women to deal with that side of things."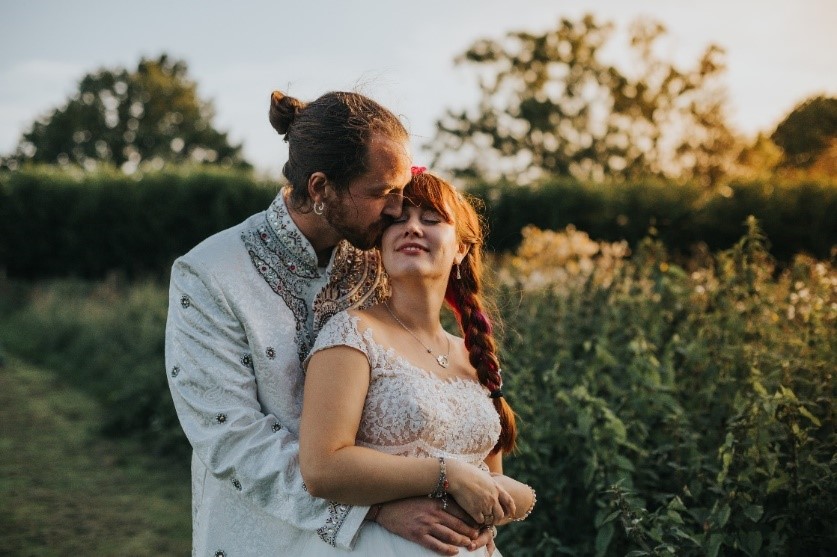 The value of being part of research
Dr Fitzgerald, who specialises in infertility, assisted conception and reproductive medicine, said: "Research is so important and is the only way that the clinical care that we offer to patients can improve.
Couples taking part in this research now are helping add to the evidence base which could provide others with more options in future.
"I have seen dramatic improvements in fertility care over the past 20 years and we can now offer treatments that were previously only dreamt of."