Dr Marie Marshall, Consultant Nurse for Transition at Manchester University NHS Foundation Trust (MFT), has received an MBE in the Queen's New Year Honours 2022.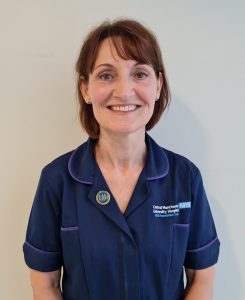 As an expert clinical leader, Marie works collaboratively with colleagues locally and nationally to develop transition services that meet the needs of Children and Young People (CYP). For example, she has worked with adult diabetes teams to develop a transition clinic, which has seen over 1000 attendances over the past decade.
Marie is also the Nursing, Midwifery and Allied Health Professional Lead Research Champion for Royal Manchester Children's Hospital, supporting, mentoring and supervising colleagues to embed research into practice to the benefit of patients and families while also developing her own Post-Doctoral research portfolio. 
Julia Birchall-Searle, Director of Nursing at Royal Manchester Children's Hospital, said; "Huge congratulations to Dr Marie Marshall who has worked tirelessly to provide, improve and develop services for CYP throughout her 40-year nursing career. 
"Marie is respected by colleagues at all levels and valued by the children, young people and families for whom she cares.  Marie's skill in engaging with children, families and colleagues and her relentless energy and determination to continuously improve and develop services for CYP ensures that she stands out ahead of others in her field. Her contribution to the nursing profession has been truly outstanding."