Greater Manchester's capacity to detect and diagnose cancers – and other health conditions which disproportionally affect the city region's population – has been accelerated through a new strategic partnership.
The Memorandum of Understanding (MoU) between Manchester University NHS Foundation Trust (MFT), Siemens Healthineers and The University of Manchester (UoM), will formalise already close working relationships between the three organisations.
Indeed, in January 2021, MFT and Siemens Healthineers confirmed a 15-year technology partnership – with a value of approximately £125 million.
The Value Partnership between Siemens Healthineers and the Trust ensures the provision and replacement of key radiology equipment across nine of MFT's hospitals, and represents a strong investment in the future of the UK's largest NHS trust and the 750,000 people it delivers care for.
Key priority areas encompassed within the new, tri-party MoU include:
earlier detection and intervention for cancer patients
data-driven approaches to early diagnosis – ensuring patients receive the right treatment sooner
integrative diagnostic approaches (testing) for conditions which disproportionally affect the Greater Manchester (GM) population, such as heart disease and preventable cancers.
Dr Katherine Boylan, Head of Innovation at MFT, said: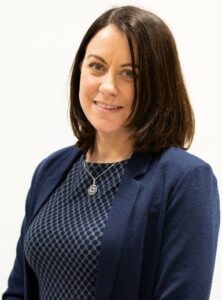 "Manchester University NHS Foundation Trust is delighted to sign this new agreement with our close partners Siemens Healthineers and The University of Manchester.
"It will provide a formal framework for joint working, bringing the power of industry, academia and the NHS together to deliver benefit for the populations we serve, enabling us to collaboratively deliver outputs at pace.
"It is widely recognised that there are deep-rooted health inequalities and high levels of long-term conditions across GM, and our three organisations are committed to working to address these persisting issues."
Professor Neil Hanley, Vice-Dean covering Research and Innovation in the Faculty of Biology, Medicine and Health at The University of Manchester, said: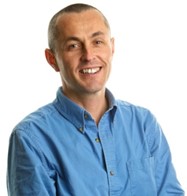 "This new partnership is really exciting and further evidence of our strength in working across university, NHS and commercial boundaries to translate research into innovations that make a real difference not just locally, but also out in the wider world.
"No one partner could do this by themselves, it is true synergy."
Dr Craig Buckley, Head of Research and Development at Siemens Healthineers GB&I, said: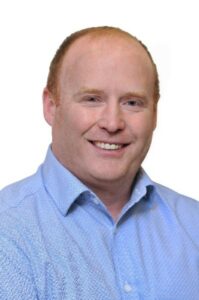 "Manchester has recognised that it faces considerable population health challenges, highlighting the need for a healthcare system focussed on rapidly delivering improved patient outcomes.
"Pioneering breakthroughs in healthcare is at the heart of what we do. This partnership marks a joint commitment to tackling the burden of cancer and other prevalent diseases in the region, with the aim of delivering cutting-edge detection and diagnosis, as we seek new ways of delivering care."
Research infrastructure across Greater Manchester
GM has one of the largest National Institute for Health and Care Research (NIHR) infrastructures in the country.
This includes the NIHR Manchester Clinical Research Facility, which was recently awarded increased funding to grow experimental medicine research across the city region during the next five years.
The GM research portfolio also encompasses the NIHR Manchester Biomedical Research Centre, co-hosted by MFT and UoM, which translates scientific breakthroughs into diagnostic tests and life-saving treatments.
Further information:
About Manchester University NHS Foundation Trust (MFT)
Manchester University NHS Foundation Trust is one of the largest NHS Trusts in the country and a leading provider of specialist healthcare services. Its nine hospitals are home to hundreds of world class clinicians and academic staff committed to finding patients the best care and treatments.
Its hospitals are Manchester Royal Infirmary, Saint Mary's Hospital, Royal Manchester Children's Hospital, Manchester Royal Eye Hospital, University Dental Hospital of Manchester, North Manchester General Hospital, Trafford General, Altrincham Hospital, Wythenshawe Hospital and Withington Hospital. More information is available here.
About Siemens Healthineers
Siemens Healthineers pioneers breakthroughs in healthcare. For everyone. Everywhere. As a leading medical technology company, Siemens Healthineers is continuously developing its product and service portfolio, with AI-supported applications and digital offerings that play an increasingly important role in the next generation of medical technology.
These new applications will enhance the company's foundation in in-vitro diagnostics, image-guided therapy, in-vivo diagnostics, and innovative cancer care. Siemens Healthineers also provides a range of services and solutions to enhance healthcare providers' ability to provide high-quality, efficient care.
In fiscal 2021, which ended on September 30, 2021, Siemens Healthineers, which has approximately 66,000 employees worldwide, generated revenue of €18.0 billion and adjusted EBIT of €3.1 billion.
Further information is available at www.siemens-healthineers.co.uk
About The University of Manchester
The University of Manchester is a member of the prestigious Russell Group and one of the UK's largest single-site universities. It has over 40,000 students, 12,000 staff and, with almost 480,000 former students from more than 190 countries, and is home to the largest alumni community of any campus-based university in the UK.
It is ranked in the top ten of the Times Higher Education (THE) Impact Rankings globally; is the top UK University for graduate employability according to The Graduate Market in 2022 and no fewer than 25 Nobel laureates have either worked or studied there.
Visit www.manchester.ac.uk for further information or https://www.manchester.ac.uk/discover/vision/ for its latest strategic vision.
About the National Institute for Health Research (NIHR)
The mission of the National Institute for Health Research (NIHR) is to improve the health and wealth of the nation through research. We do this by:
funding high quality, timely research that benefits the NHS, public health and social care
investing in world-class expertise, facilities and a skilled delivery workforce to translate discoveries into improved treatments and services
partnering with patients, service users, carers and communities, improving the relevance, quality and impact of our research;
attracting, training and supporting the best researchers to tackle complex health and social care challenges;
collaborating with other public funders, charities and industry to help shape a cohesive and globally competitive research system;
funding applied global health research and training to meet the needs of the poorest people in low and middle income countries.
NIHR is funded by the Department of Health and Social Care. Its work in low and middle income countries is principally funded through UK Aid from the UK government.