Plans for a record £14,200,000 investment in Withington Community Hospital would mean quicker and more convenient access to life-saving tests for patients in West Didsbury and south Manchester who have suspected cancers or cardio-respiratory diseases.
The news has been welcomed by Professor Jane Eddleston, Joint Group Medical Director for Manchester University NHS Foundation Trust, which runs Withington Community Hospital.
Professor Eddleston said: "We are delighted to be launching these ambitious plans to further improve diagnostic services for our communities across West Didsbury and south Manchester.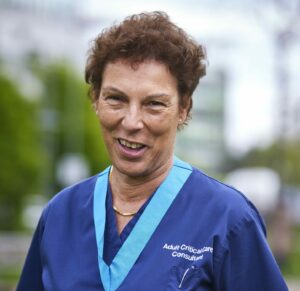 "The multi-million pound funding for this proposed centre is the single largest investment in Withington Community Hospital in its history and will increase the speed at which patients can access tests and receive results. That means they will either be reassured more quickly or start their treatment earlier.
"Quicker diagnosis saves lives, while at the same time this centre will cut the need for people in West Didsbury and south Manchester to travel to either Manchester Royal Infirmary or Wythenshawe Hospital for these investigations."
The centre is one of dozens proposed across the country, under the Community Diagnostics Centre (CDC) programme, to improve access to a range of checks, tests and scans by providing them at additional locations.
Planning approval for the scheme would help reduce health inequalities in the local community and improve health outcomes.
The facility would be provided in a new, two-storey building on the southern corner of the site. The proposals for the CDC complement the existing site, and have been sensitively designed to ensure appropriate separation from the adjacent housing and current hospital building.
A full landscape design will be developed as the proposals progress, with plans to provide a welcoming entrance into the building which will be complemented by new cyclist and pedestrian access points and a main arrival plaza from Burton Road.
A pre-application public consultation on the proposals is set to launch on Wednesday 24th May 2023, giving people from the area and community representatives the chance to raise issues ahead of the formal planning permission. More information is available at www.mft.nhs.uk/withingtoncdchub