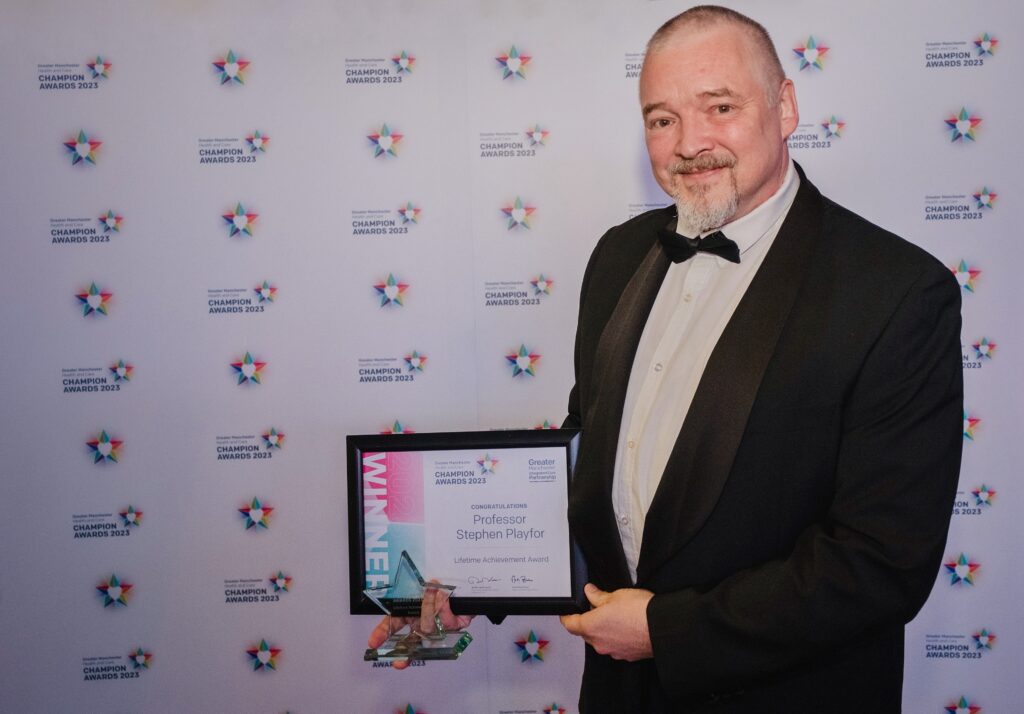 A doctor who played a key role in helping victims of the Manchester Arena attack, has been honoured with a Lifetime Achievement award – at a ceremony held in the city.
Professor Stephen Playfor was recognised by the Greater Manchester Health and Care Champions Awards, held at the National Football Museum on July 13, in front of Mayor Andy Burnham.
The 55-year-old was nominated for his dedication to delivering and developing high quality services for critically ill children, commitment to his patients and colleagues and his research into critical care – which ultimately led to saving children's lives across the country.
Professor Playfor, who has worked at Royal Manchester Children's Hospital since 2002, said: "It's obviously very flattering to be recognised in this way. It really summarised all the medicine I've been doing since joining the department.
"But my work relies on team efforts comprising a couple of hundred individuals from nurses to doctors, the physios and bereavement staff along with all of the specialities. This is a thank you to them too."
At the time of the Manchester Arena attack, Professor Playfor was the lead for paediatric intensive care. His team looked after the young victims of the attack and supported the most critically ill patients, some of whom were in hospital for weeks afterwards.
Some of the practices that Stephen's team developed and adopted during this time, went on to be  written into guidelines adopted by NHS England, for future use in major incidents.
He added: "The other major thing in the fall out of the event was to have some provision made for the wellbeing of the staff involved.
"Because of previous work we'd done with clinical psychologists in the UK, we were able to put together a self-help package for staff to monitor their own wellbeing in the following months.  As a result, we were able to employ full time psychology support for critical care staff."
He also played a key role during the first wave of the COVID pandemic when it became clear adult services were going to be overwhelmed.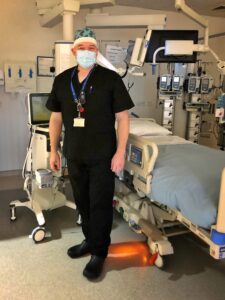 In response, The Royal Manchester Children's Hospital's paediatric intensive care unit was turned into an adult intensive care unit to support patients with severe cases of COVID.
"It worked very well. But it was a unique undertaking as we had to start operating between different groups of clinicians and units. It was challenging to find out how we could deliver the greatest care, to the greatest number.
"There was a very large multi-disciplinary team involved in finding a way through everything to help care for patients.
"In the following months, we had to do the same again, but were able to maintain the service and capacity, with good outcomes for patients."
Professor Playfor says his career is far from over and he's been looking at the future: "There's always a new project to chase and I will continue to innovate and improve the care of children, not only in Manchester but in other parts of the UK.
"For me the most incredibly rewarding part of my job is when the children I treat get better. But again, this is reflective of the work of the whole team in paediatric care and not just me."