A former Marvel Comics editor and writer has created a brand-new comic book especially for the patients of the Royal Manchester Children's Hospital, to help them feel braver during their hospital stays.
Tim Quinn's creation ZOWIE!, was launched on Wednesday August 23rd 2023 and hundreds of free copies have been handed out to patients.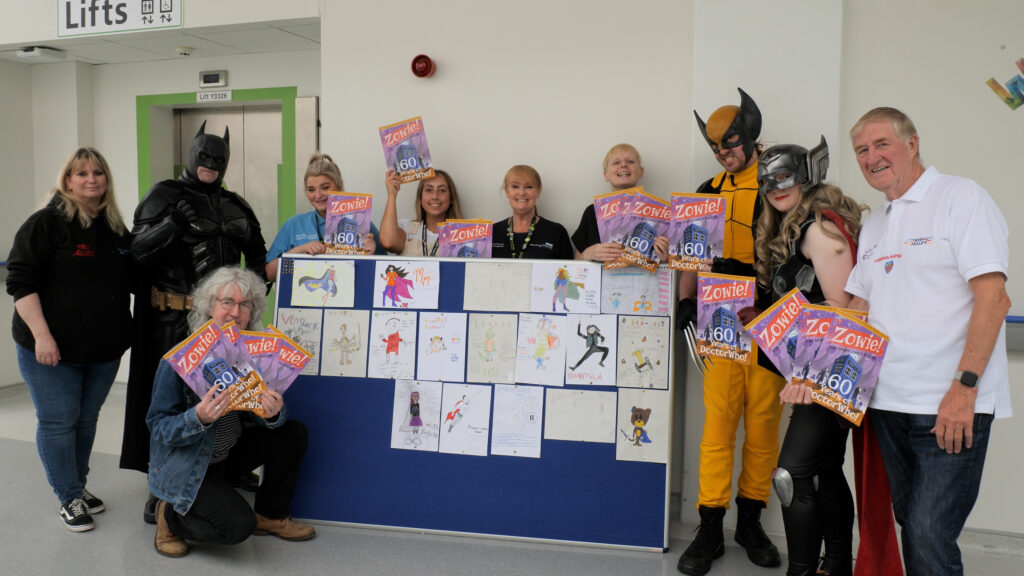 He says: "I think young people are the real superheroes of this world and the patients we've seen have demonstrated that, with their resilience."
The idea for the new comic came about, after Tim remembered his own stay in hospital, when he was just ten years old: "I recall being very nervous as I went into hospital to have an operation to remove my tonsils.
"I had a bit of a wait and my dad had a brilliant idea and gave me a comic to read to distract me. It instantly transported me to thinking about superheroes and different worlds.
"Recently I decided I wanted to do something to help other children, who might also feel nervous if they're in hospital too.
"I wanted to create something that would take a child's imagination across the universe and help inspire them.
"I'd heard good things about Royal Manchester Children's Hospital and it became a natural choice."
To mark the launch of the ZOWIE! comic, which has contributions from some of the world's greatest cartoonists, Tim set up a competition for all RMCH patients to create brand new superheroes.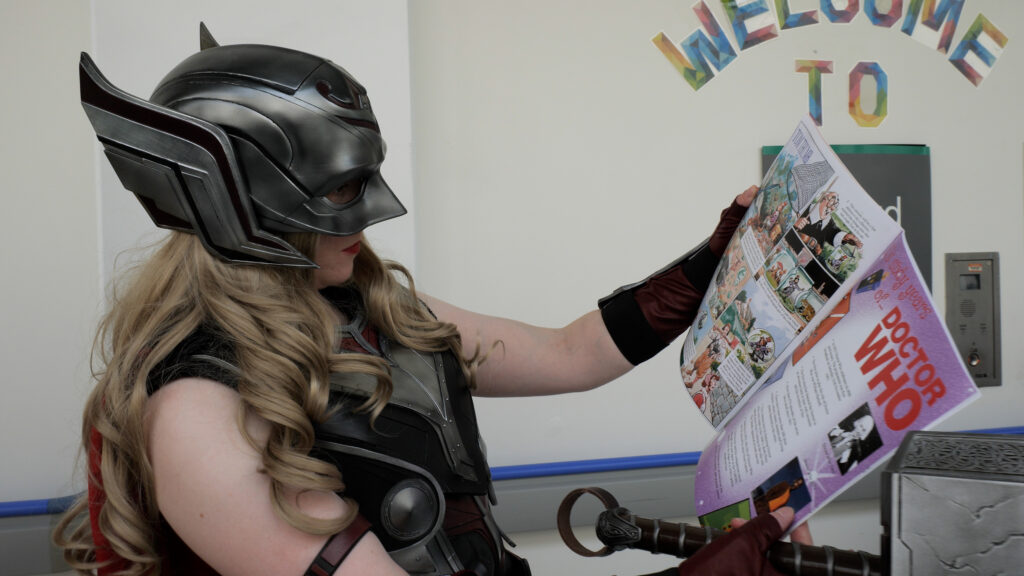 He and his colleagues from Marvel Comics and The Beano judged the top 3 entries and presented them with books about superheroes.
Tim has worked on comics for 50 years both in the UK and the USA on such characters as Spider-Man, the X-Men, the Avengers, Captain America and Doctor Who.
He says: "From August, every patient who comes into the Royal Manchester Children's Hospital will also automatically be enrolled as a member in a brand-new superhero team, we are calling The Fab 4000.
"The basic idea behind this team is to inspire children to be kind, that's the golden rule.
"A superhero is someone who wants to make the world a better place, but we can all do small things to help. Even if we pass someone in the street and say hello, it makes a difference to brighten someone's day."
Susan Fairclough organised the event and is Therapeutic and Specialised Play and Youth Service Manager at Royal Manchester Children's Hospital.
She says: "We would like our patients to have the most positive patient experience.  This visit highlighted developmental therapeutic and specialised play, which enables children and young people of all needs and abilities to feel relaxed, included and have a better hospital experience overall.
"The day brought many smiles and fun. It was supported by The Heroic Alliance who dressed as superhero favourites Batman, Wolverine and Thor and they all donated their time for free.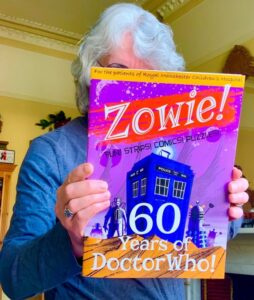 If all goes to plan, more comics and The Fab 4000 will be used as an idea to help other children's hospitals throughout the country.
ZOWIE! was printed with the help of the Merseyside charity Liverpool Heartbeat, which was given The Queen's Award for Voluntary Service and created by Robin Baynes.