Hive went live one year ago on 8th September 2022, bringing MFT together like never before! Hive's Trust-wide electronic patient record (EPR) now provides a single, accessible and up-to-date MFT record for every patient.
We not only transformed our internal systems and ways of working over the past year but, alongside Hive, we also launched MyMFT, a new online patient portal and mobile app. Over 260,000 of our patients are now using MyMFT and feeling empowered to take greater control of their healthcare.
The introduction of Hive, which is powered by word-leading Epic software, saw over 28,000 colleagues from across hospital sites, clinical services, and corporate and clinical departments come together; working hard to support each other through the challenges and ultimately embrace such an important and complex change.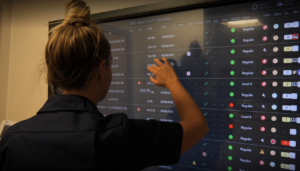 Our priority, as ever, is to deliver safe and effective care for our patients and this remains at the forefront of the Hive transformation that continues to take place across MFT. In the year since Hive went live a wide variety of benefits to both patients and staff have been seen. These benefits range from improving how staff connect with one another to how we make our patients journeys smoother and more efficient.
Some key areas where benefits have been realised include: 
Transparency and Visibility: Having a Trust-wide system with patient information available both securely and in real time at any MFT location has significantly improved transparency and enabled our staff to provide more informed and efficient care.
Patient Empowerment: Over 260,000 of our patients are using MyMFT and can now receive results, review appointments and clinical letters and manage their healthcare journey on-the-go or at home!
Sustainability: We are already seeing the benefits of moving away from using paper-based forms and records, but this move is also contributing to our sustainability goals as we have saved over 14 million sheets of paper since Hive's launch.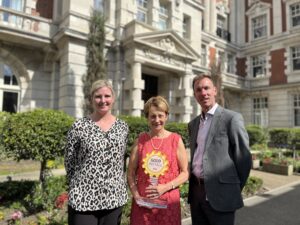 Hive was also presented with Epic's "Good Install" Award for 2023 which recognises the Trust's ongoing commitment to digital healthcare, as well as the exceptional collaboration between MFT's clinical, nursing, operational, and digital teams involved in Hive's delivery.
One year on from launch our Hive journey continues as we strive to make Hive and MyMFT the best they can be for our patients and our staff.