Welcome to Manchester Foundation University Hospital Trusts Specialist Children and Young Person's Mental Health Services, (CAMHS).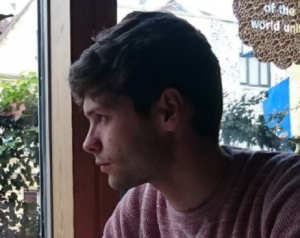 We are a large CAMHS providing specialist help across Manchester, Salford and Trafford.
We work with children, young people and their families to help with their mental health difficulties. Below are the kinds of difficulties we can help with. We also work with young people to find out if they have differences in their attention and concentration, or their social communication.
We know growing up is not easy, and sometimes it's hard to cope with whatever life throws at you and sometimes you need some help.
I've Been referred to CAMHS – What to Expect
Getting Help
There are lots of services who can help, and they are called Children and Young People's Mental Health Services (CYPMHS) and are there to support you if you need it. For example, if you:
feel sad or like you do not want to be here any more
have problems with your family, friends or at school
hurt yourself or want to hurt yourself
feel anxious and scared
have problems with eating and food
have trouble talking or sleeping
hear voices or see things
feel angry or are struggling to control your behaviour or temper
find it hard to concentrate or get on with friends
have to check or repeat things, or worry about germs
do not like yourself or have low self-confidence
If you feel this way, it's important you let some one knows, so they can help you to get the right support this can be: Your Carers, Teacher, Friend, Youth Worker, School/College Counsellor and or your GP.
If you feel like you cannot face someone you know to ask for help you can let the service below know and they will help you to find the right help:
If you have tried some help from CYPMH services (at school, college, online, etc) or your difficulties are affecting your everyday life and you can't do the things you normally do. Then Specialist CAMHS may be able to help you.
Again you can ask someone you know to help you to get in touch with us, like your Carer, Teacher, Friend, Youth Worker, School/ College Counsellor and or your GP to make a "referral" (a referral is just a request for help, that has your details on name, address, contact number, and a bit about what you are struggling with) to CAMHS. Click here for more information about how to refer.
If CAMHS is the right place for you, we can offer a range of 121 talking support, Group Work, Help in School, Help to see one of our Doctors, help to get assessments to help understand what's going on for you in a better way.
If you are struggling and need some help now you can use the services:
Consent and Confidentiality
Consent and Confidentiality
CAMHS provide assessment and treatment services for children and young people who are experiencing emotional or mental health difficulties.
Consent
If you get invited to come and see someone at CAMHS you get to decide if you come or not, however we really do encourage you to give it a try and at least talk to someone about what is going on for you and help you to get a better understanding about your difficulties.
From this we can then deicide together what and who might be able to offer you the best help to meet your needs.
Privacy / Confidentially
What we talk about in CAMHS is confidential between you, your family and the CAMH teams.
With your consent we will regularly update the other people who are supporting you (EG Teachers, Support Workers, Family and your Doctor on your progress. (Usually by letter, sometimes by a phone call)
For older young people, at your request we can keep all your information private / confidential to you, as long as you or someone else you tell us about is not in danger or at risk of harm.
As with all services working with children, if something is said that indicates that someone might be at risk of being harmed or of harming others, we are required to talk to other people and make a plan to keep you and them safe.
If you would like more information this is a link to an informative video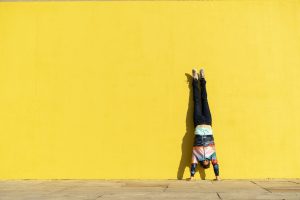 Emerge provide a welcoming, safe, and calm environment for young people no matter who you are or where you come from. We are encouraged to speak about what's on our minds and how we are feeling without being judged. We are listened to, included in decision making and given opportunities to meet other young people who may have similar experiences.
At Emerge, everyone is encouraged be their own individual person.
Emerge Participation – Emerge Welcome Statement by and for Young People