Two of our doctors have been awarded a Medical Research Council (MRC) Clinical Academic Research Partnerships (CARP) fellowship.
CARP supports NHS consultants with a PhD or MD – or equivalent higher research degree – but who are not currently research active, to participate in collaborative, high-quality research partnerships with established biomedical researchers.
Dr Hood Thabit and Dr Philip Murray will now receive funding and protected time to carry out innovative research and health technology projects within Manchester University NHS Foundation Trust (MFT), where Dr Thabit is a Consultant Diabetologist at Manchester Royal Infirmary, and Dr Murray is a Paediatric Endocrinologist at Royal Manchester Children's Hospital.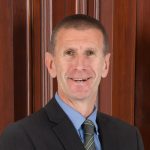 While Dr Thabit's research will focus on older people, Dr Murray's project will focus on children, supporting our aim that everyone in Greater Manchester should start well, live well and age well.
Our Chief Executive, Sir Michael Deegan CBE, supported both consultants' applications to the MRC, a national body which invests in research on behalf of the UK tax payer. Sir Michael said:
"I am delighted that Hood and Phil have been successful in their applications. This is viewed highly by our Trust and will become an important part of our research portfolio, in partnership with the University of Manchester and the National Institute for Health Research (NIHR).
"Our vision is to improve the health and quality of life of our diverse population by building an organisation that excels in quality, safety, patient experience, research, innovation and teaching – and ensuring our staff have the time and resource to address key population health needs through research is key to realising that vision.
"Congratulations to Hood and Phil, their successful applications are very much deserved and I look forward to seeing their research proposals being realised."
Dr Thabit's proposal addresses a priority area in public health, as our population is increasingly aging and developing long-term conditions such as diabetes and cardiac disease. It is expected that more than 25 per cent of people living in Greater Manchester will develop the condition diabetes their lifetime.
His proposal is to accelerate the use of diabetes technology in older people with type 1 diabetes, who have notably higher risk of severe hypoglycaemia episodes affecting cardiac rhythms and sleep patterns.
He will investigate the effectiveness of a novel artificial pancreas system in improving glucose control, while reducing the burden of diabetes management and cardiovascular risk within this population.
Dr Murray aims to develop a new test for growth hormone deficiency in children, reducing the number of blood tests needed to make this diagnosis from 20 down to one.
The same test will help predict how children will respond to treatment with growth hormone and allow clinical staff to select the most effective dose for each child. This work involves integrating cutting-edge genomic technology into routine NHS practice.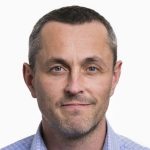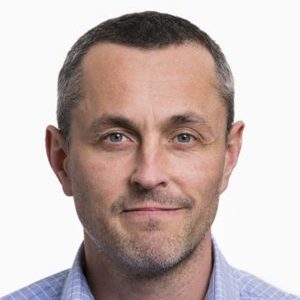 Professor Neil Hanley, our Director of Research and Innovation, said: "I am thrilled that Manchester has been awarded three MRC Clinical Academic Research Partnerships and that two researchers are based at MFT.
"I am really pleased that Phil and Hood have had this success, it was a hugely competitive process and well deserved. Congratulations also to Dr Claire Higham, Consultant Endocrinologist at The Christie, who was Manchester's third awardee.
"As we forge ever closer links to the University of Manchester and our neighbouring trusts, these awards to our NHS consultants, in partnership with their University collaborators, is brilliant news."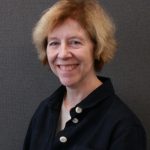 Professor Fiona Watt, Executive Chair of the Medical Research Council, said: "I am delighted to congratulate the three awardees in Manchester who have been funded in the most recent round of the CARP scheme, and I wish them every success.
"My goal in designing the scheme was to enable NHS consultants, who are research qualified but not active, to participate in high quality collaborative research partnerships. Encouraging the exchange of perspectives, ideas and expertise will connect basic biomedical science better to clinical research and ultimately improve outcomes for patients.
"CARP is a really important programme for MRC and I am delighted that we are funding it in partnership with the NIHR."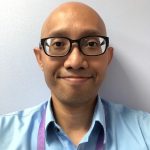 Dr Thabit said: "I would like to sincerely thank the MRC for the prestigious award and the Trust for supporting me to develop my career in clinical research. My hope is that the research will help discover and advance novel strategies to address unmet clinical needs using innovative digital and healthcare technologies.
"It is interesting to see my research focussing on the elderly patients, and Phil in younger patients."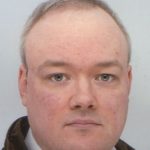 Dr Murray said: "I'm very grateful to the Trust and University for their support which was vital in securing this MRC award.
"The research planned is a great opportunity to develop a new test which will substantially improve the experience for children being investigated and treated for growth hormone problems.
"Manchester, where we have one of the largest children's hospitals in the UK located beside a world-leading research university, is the ideal location for this work."